Brainstorm Force is known to offer some world class products that are being used across the world. Like ConvertPlus, we have developed many more products to enhance the look and feel of WordPress websites.
But, all need not work well always. There are various factors due to which plugins, themes and addons work differently at different instances.
If you come across any exceptional behavior while using ConvertPlus, or any other product created by us, getting in touch with our staff is just a few clicks away!
We have a responsive and knowledgeable support team to help you clear doubts and solve all your technical issues.
Method I
You can directly request support from your site by following the steps mentioned below.
1. Click on the Brainstorm Menu in your WordPress backend.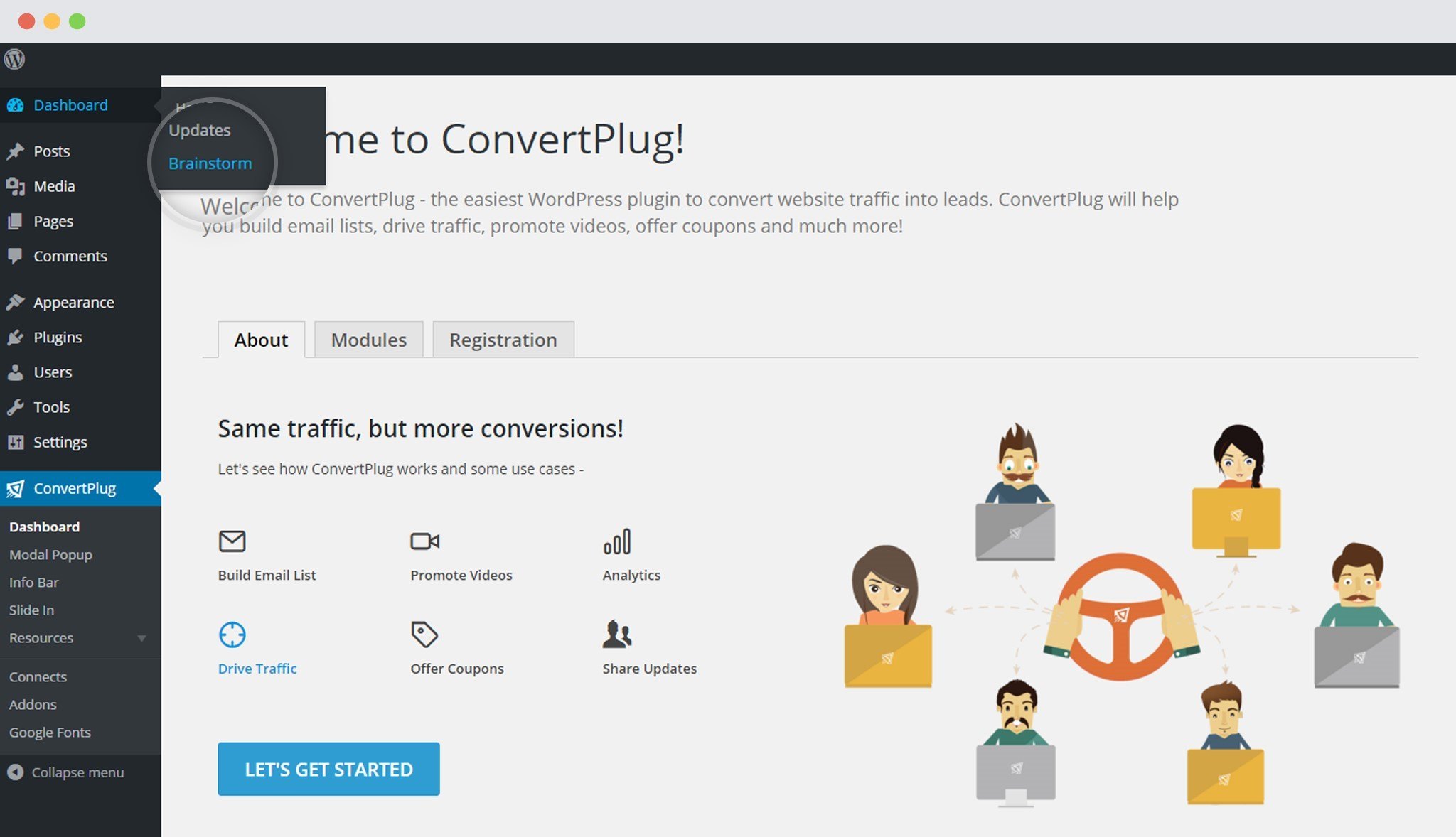 2. Sign Up for a Brainstorm Account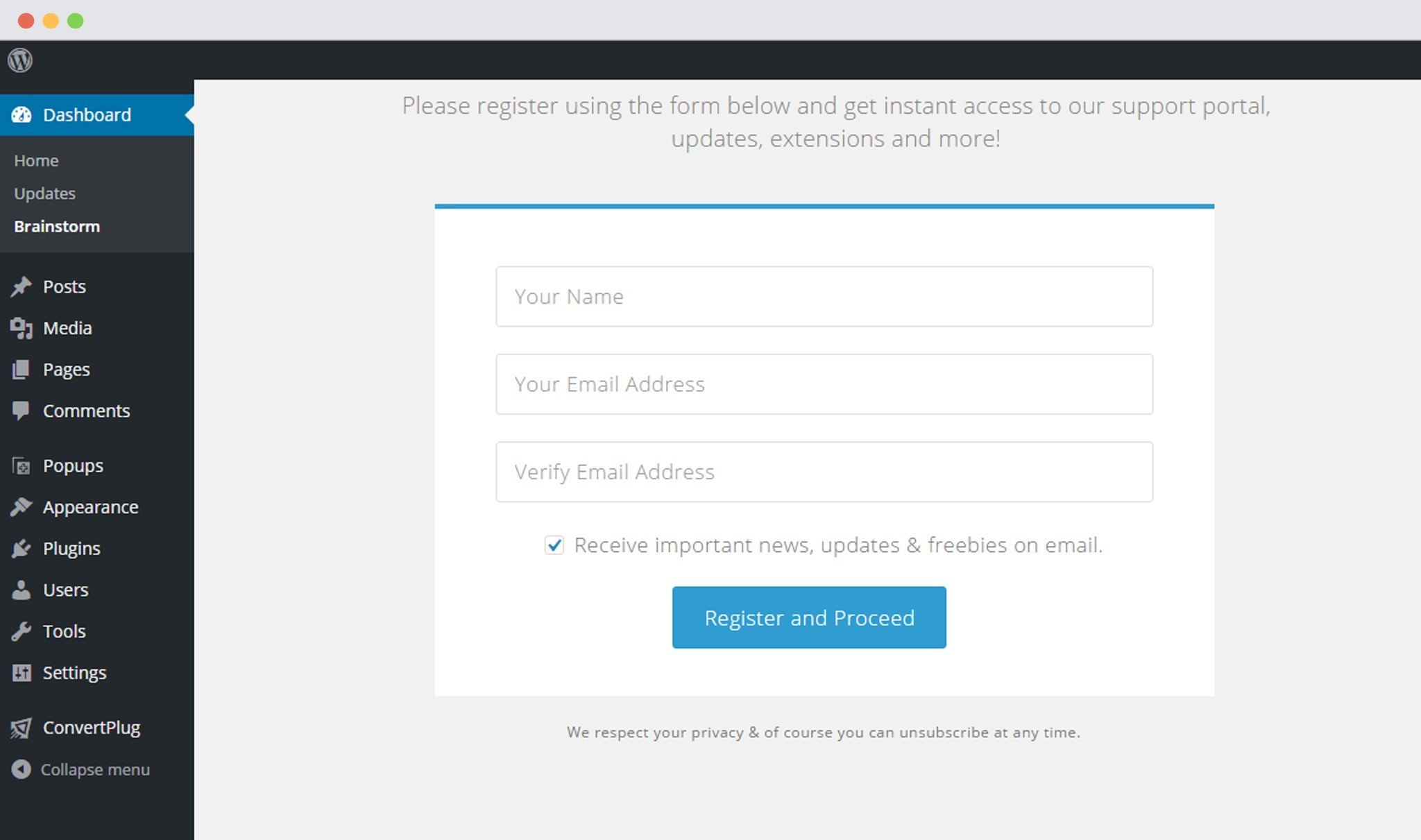 If you an existing user or have been using various Brainstorm products, you will be taken to step 3 directly.
3. Open the Help tab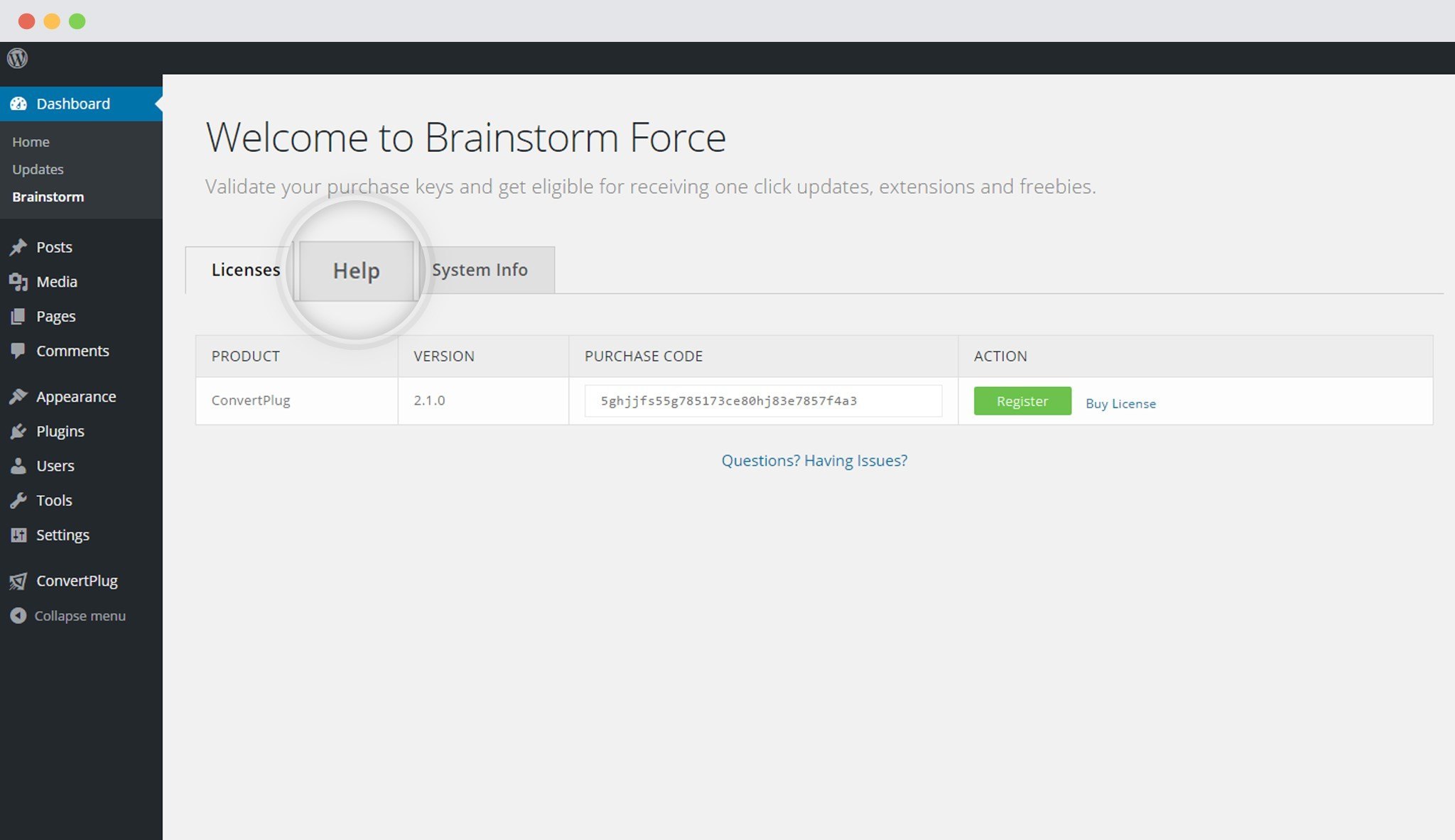 4. Click Request Support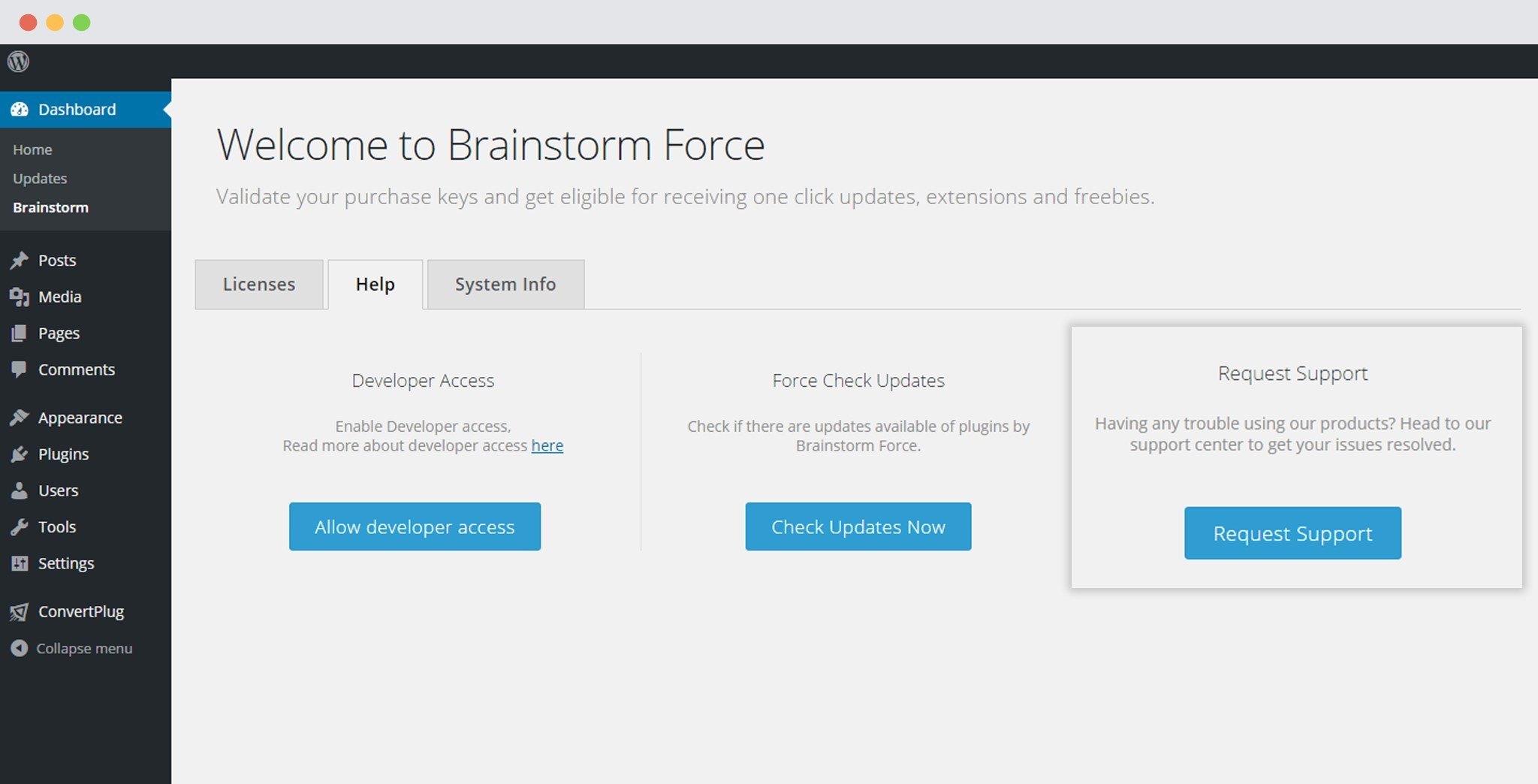 5. Validate you Purchase and fill in all necessary details and submit a ticket.
Method II
1. Sign up at our Support Center.
2. Open the request Support tab.
3. Select the product you wish to request support for.
4. Fill in all necessary details and submit a ticket.
Note: The Solutions tab contains all the tickets we have solved earlier. You can refer to the queries and the solutions mentioned there too.
After a ticket is submitted, we try our best to get in touch with you as soon as possible. The maximum response time is 24 hours.
You can refer to the various tutorials available in documents and videos too.