ConvertPlus Demo's
More Business Are Growing With ConvertPlus
Positions
With over 10+ Display positions, ConvertPlus lets you utilize any location on screen.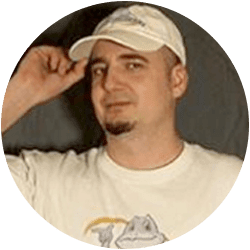 Every serious blogger needs a fast, reliable, flexible pop-up, slide-ins, & info bars solution these days. ConvertPlus offers all of these. Just get it.
Ritchie Pettauer, Pettauer.net
Inline
ConvertPlus lets you seamlessly embed lead capture forms at prominent locations on your website.

I've used many different Opt-in and conversion solutions for years and didn't think I'd see anything new in this space. Especially anything that would make me change my current marketing toolset, but ConvertPlus changed my mind. If you're looking for the perfect list building and lead generation plugin for WordPress, you've just found it in ConvertPlus!
Adam W. Warner
In-sync
ConvertPlus synchronizes with external sources generating more targeted & segmented email lists.
Triggers
ConvertPlus allows you to display the right message & the right time, tracking visitors interaction on your website.
With such a feature loaded plugin that's affordable, user-friendly and effective, ConvertPlus has all the reasons to die for!
David Attard, Dart Creations
Ready to Drive More Sales & Subscribers?
Join thousands of marketers using ConvertPlus