Available from version 3.3.0
With respect to the data being stored under Connects in your WordPress backend, we have introduced a new option that allows you to disable the storing of data on your WordPress backend. After disabling this option, you can send data to the third party email marketing service providers, CRMs, autoresponders,  Mailers etc. without saving it in your website backend.
Follow the steps below to do so.
1. Click on the Modules tab in the ConvertPlus Dashboard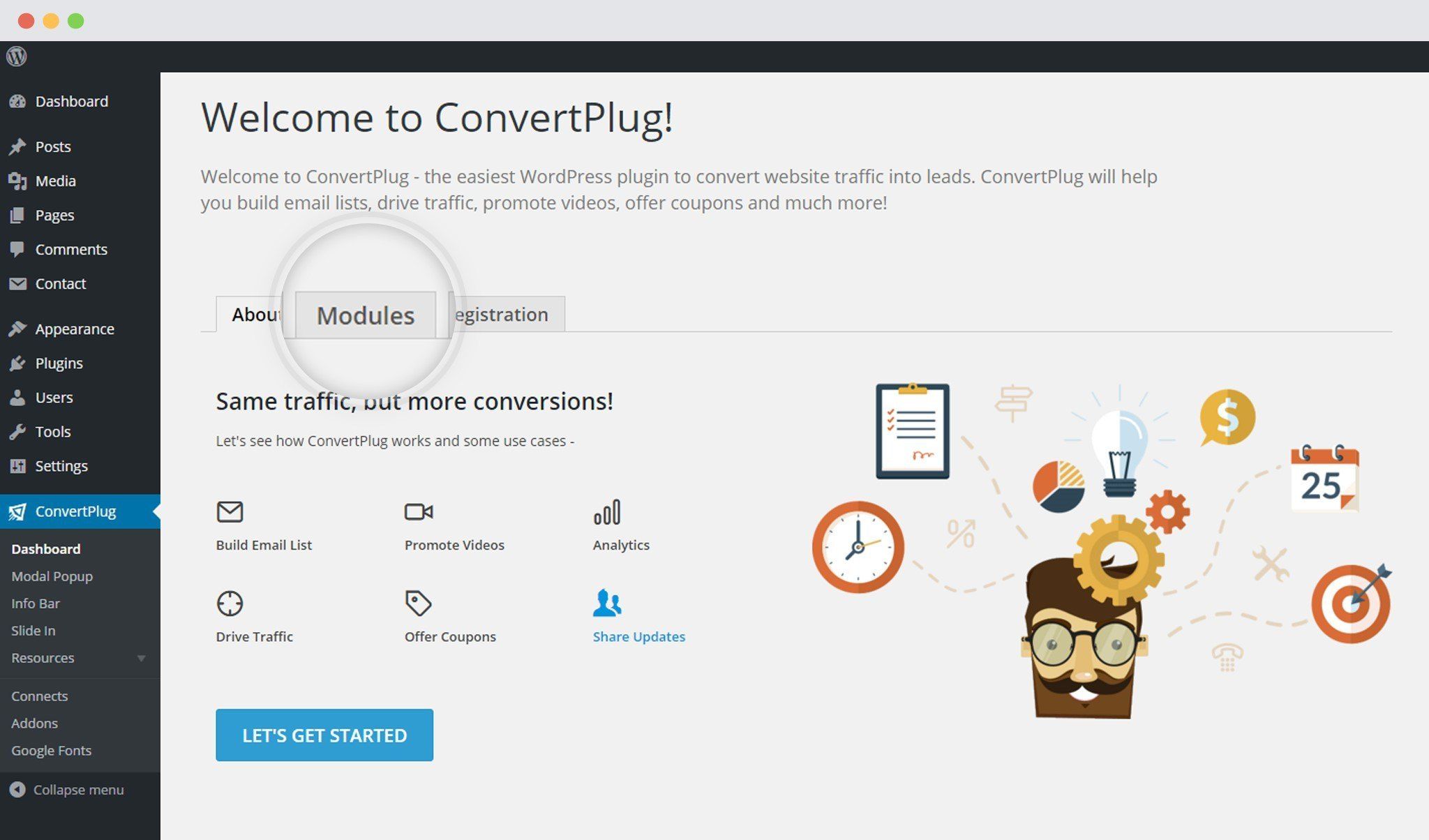 2. Click on Advanced Settings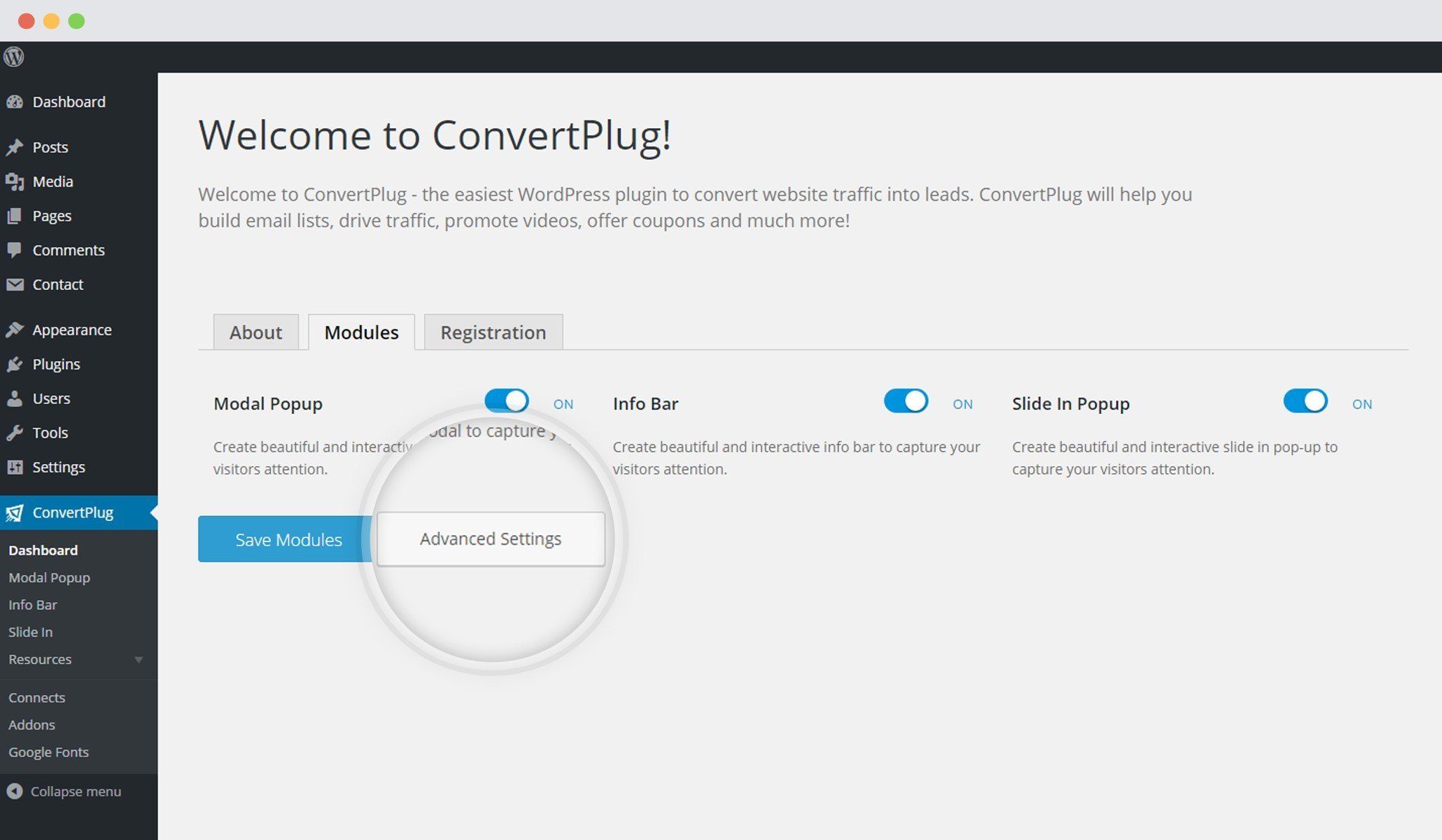 3. Disable Data Storage in Connects by Enabling the option highlighted below.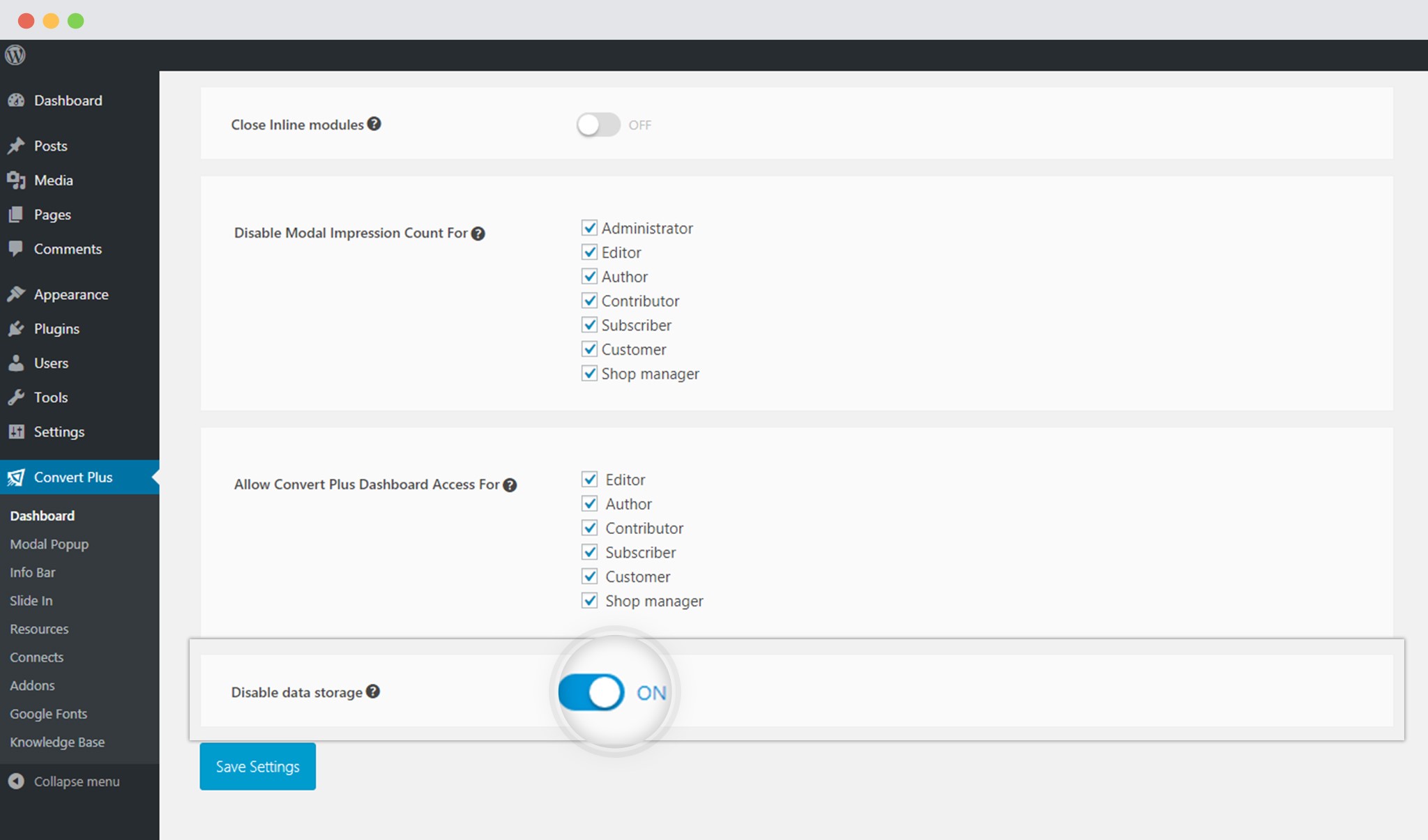 4. Save Settings