Have you ever wanted to display a toggle button instead of the slide-in or infobar, when the user arrives on the page?
You can do so in Convert Plus by just enabling the option of Toggle Button for both, Slide-In as well as for Info-Bar and set them these toggle buttons to be shown initially.
Let us quickly see how this can be done in a Slide-In. These are the same steps that can be followed for an infobar too.
Step 1 -> Create and design a Slide-in as per your needs.
Step 2 -> Open it in the editor and move to Design -> Close Link -> Toggle Button
Step 3 -> Enable the Toggle button option
When you enable this the toggle button, it will appear when the user closes the Slide-In. This will allow users to open the slide-in again after closing it once.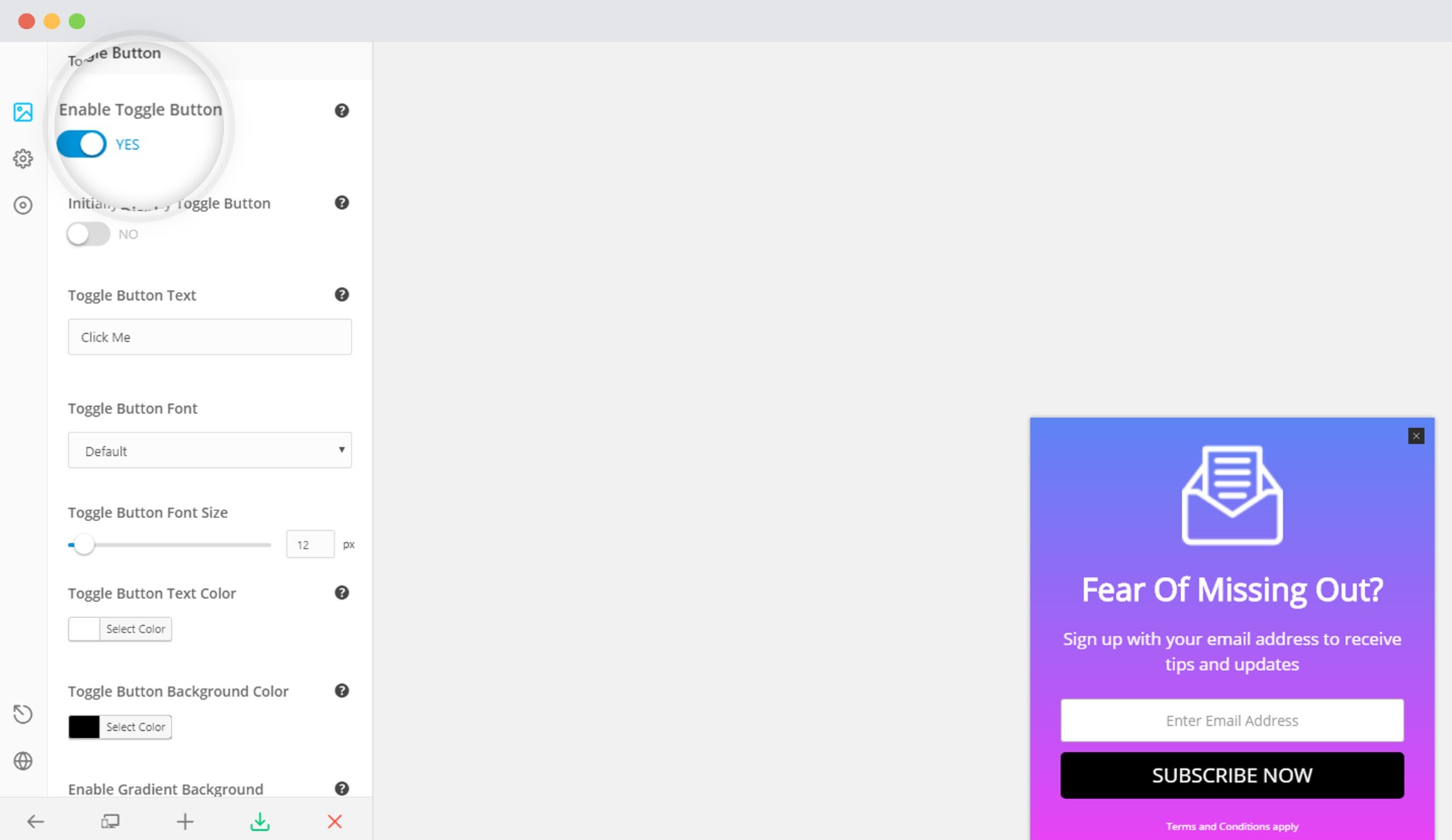 This feature is helpful when a user ignores something at first or leaves it to be catered to later.
Step 4 -> Display a Toggle Button Initially –
If you feel that the slide-in might just enter and bother users, you can enable the toggle to appear initially. Which means, that the users will just see a button that later opens the slide-in when a user clicks on it.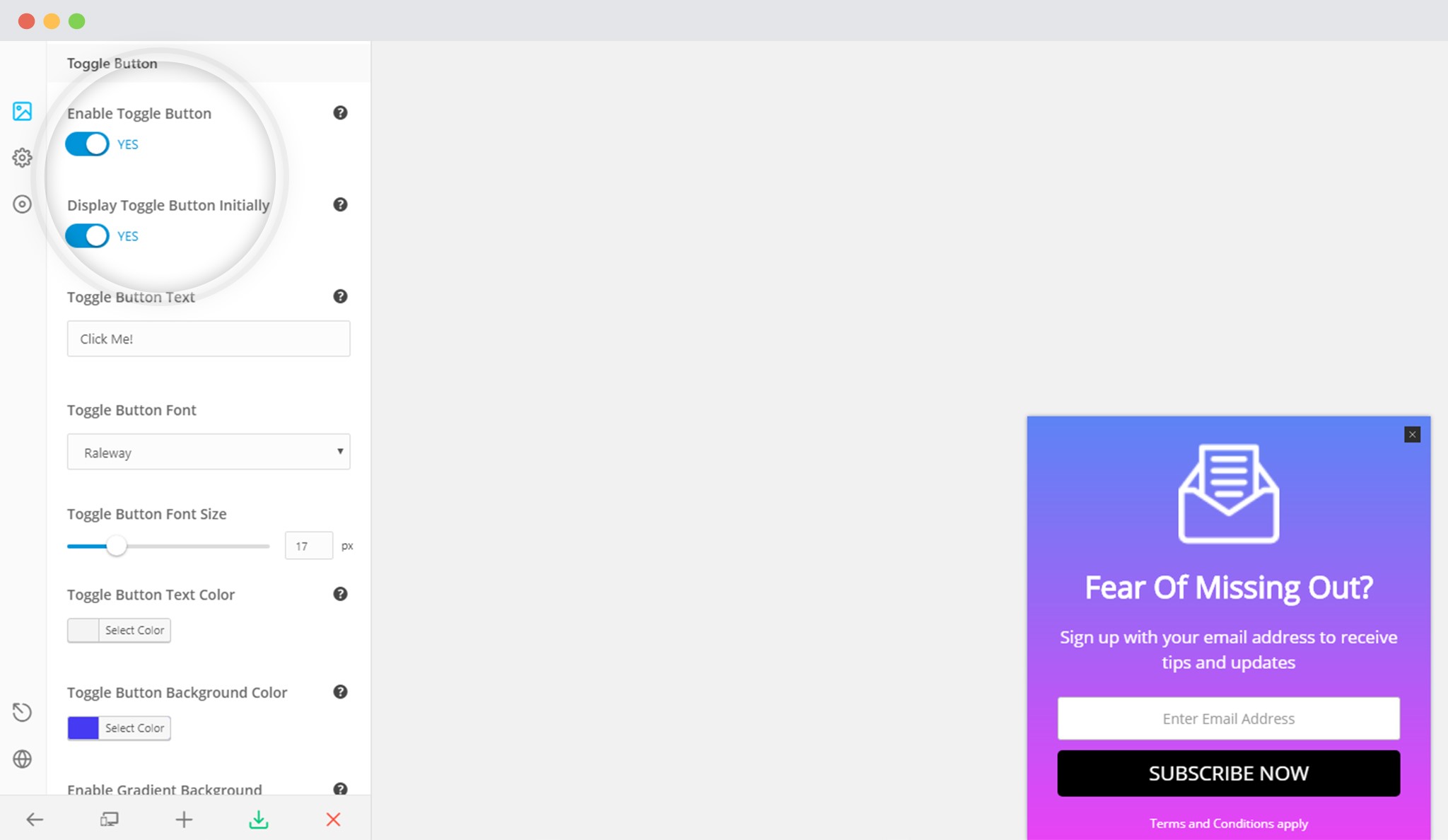 Note: For this, you'll need to enable both the options "Enable Toggle Button" as well as "Display Toggle Button Initially" as shown in the screenshot above.
Save your changes!
Want to see how the Toggle button will look? Click on the Close link or icon `X' in the slide-in – it will get minimized into a button.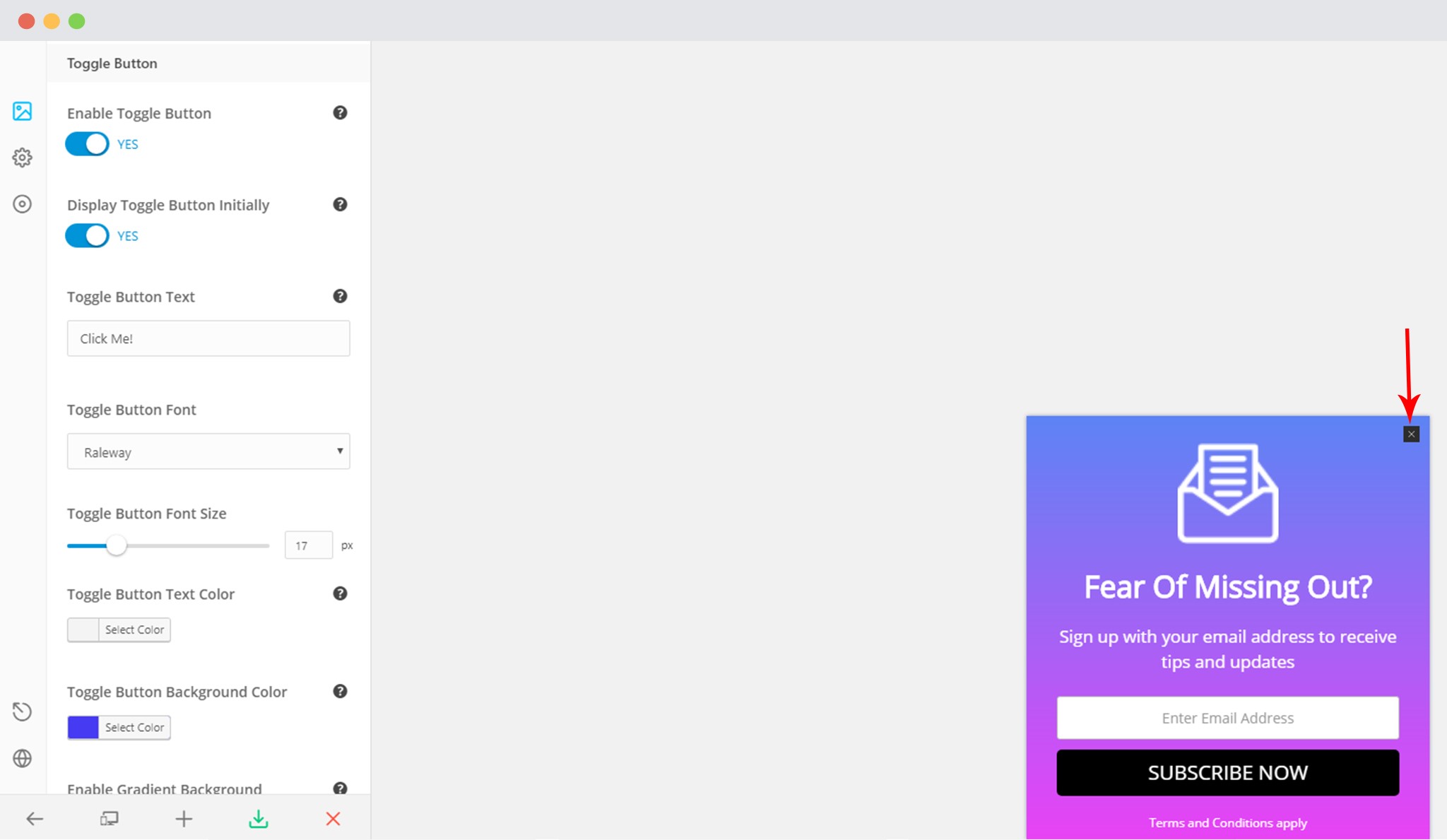 I am sure you want to beautify the toggle button too! You can do this using the settings in the panel. You can change the text, border, background, size, etc. Take a look at the screenshot to see how I have edited one for you.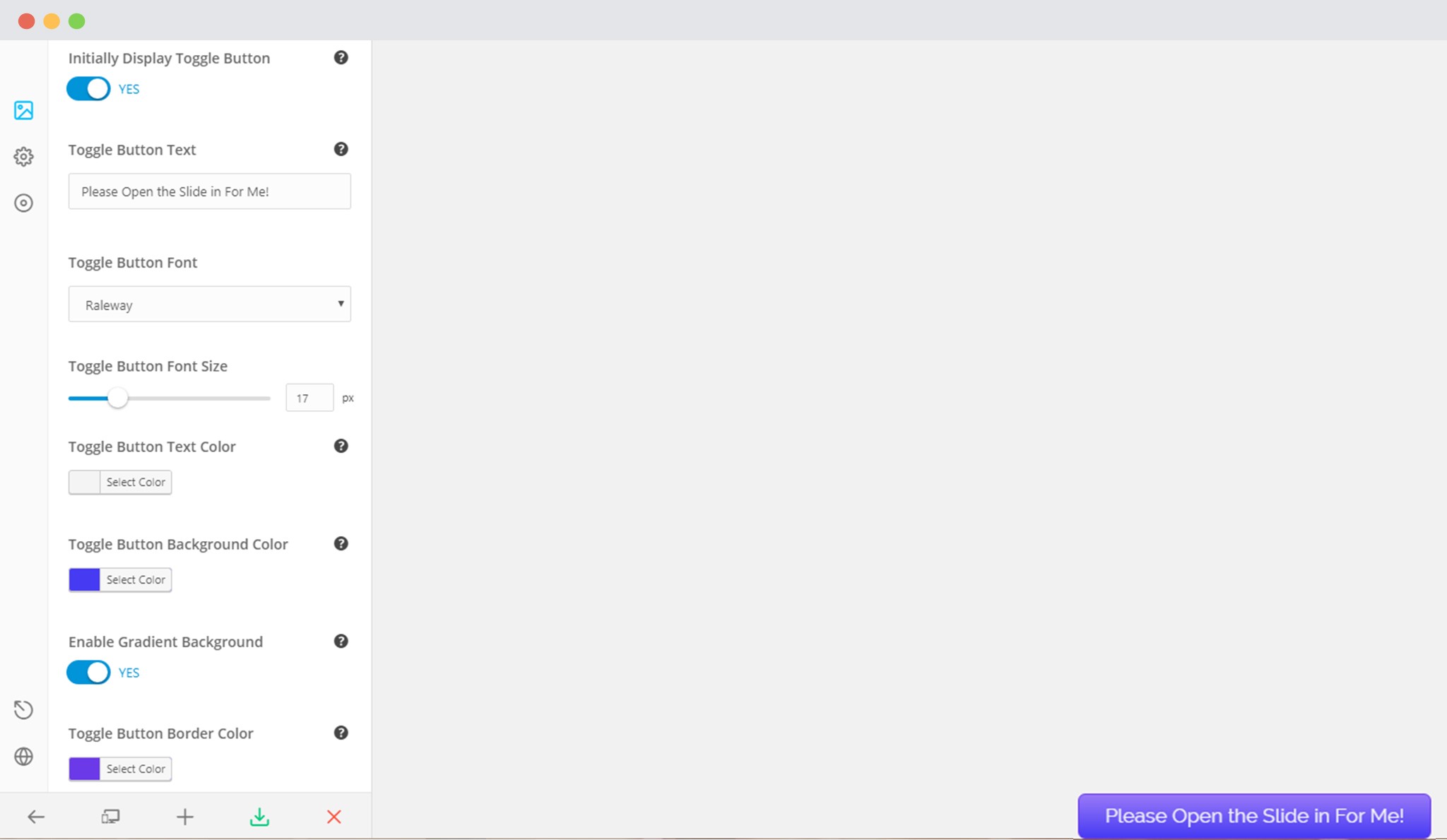 Save all your changes and Publish!