The styles created using ConvertPlus can be used for various purposes. You can use them to display offers, promote videos, increase your email list by adding newsletter subscribers, registering members and more.
You might come across users who opt-in for various offers or subscribe to your newsletters. Displaying the Newsletter subscribers opt-in to users who have already subscribed is not ideal.
Therefore you will have to hide the Module from users who have already subscribed.
You can do this using the Repeat Control settings in ConvertPlus.
In order to hide a module from users who have successfully signed up, registered or subscribed to the Newsletter, you can follow the steps mentioned below.
1. Open the module in the Editor. Click on Behavior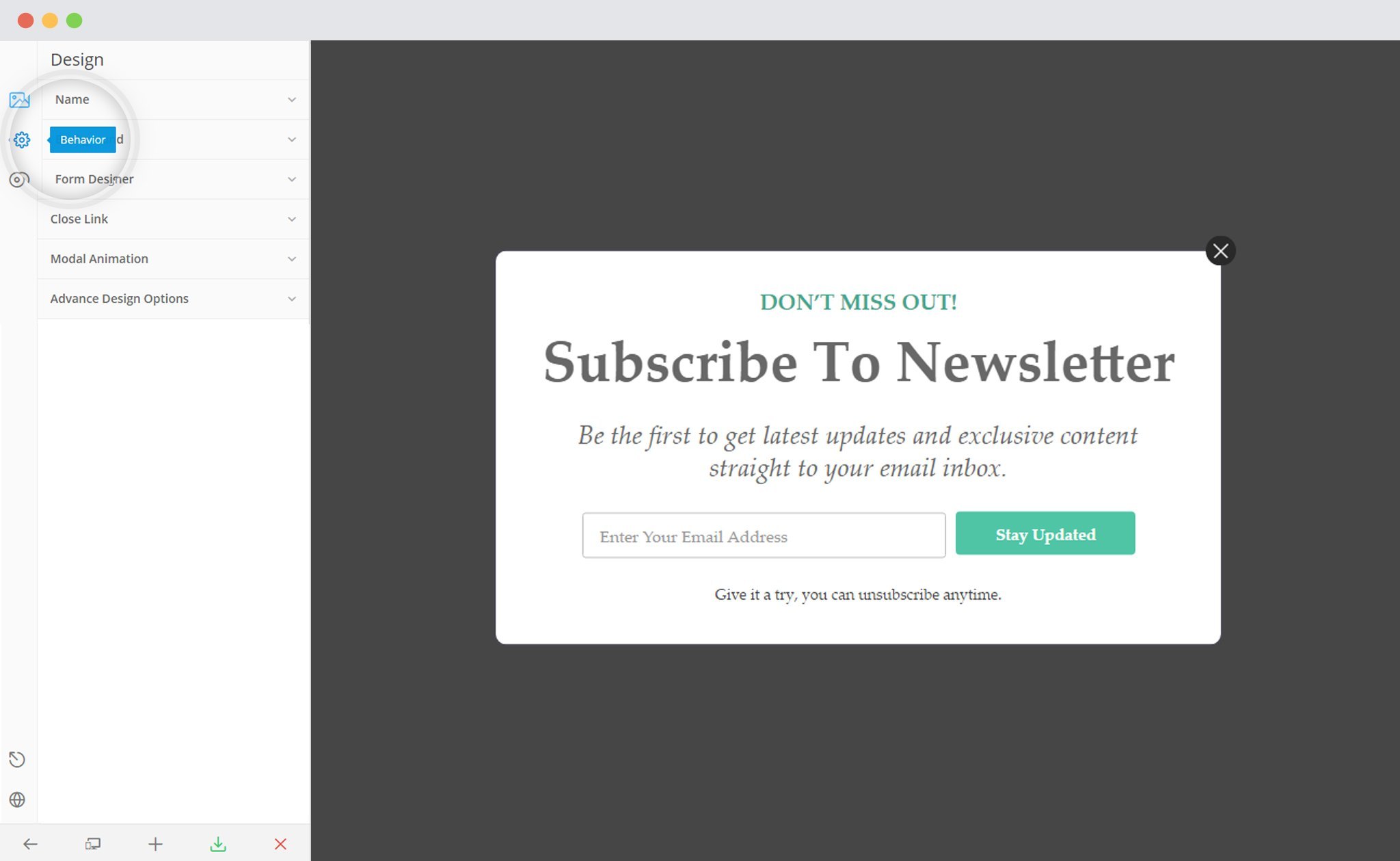 2. Click on Repeat Control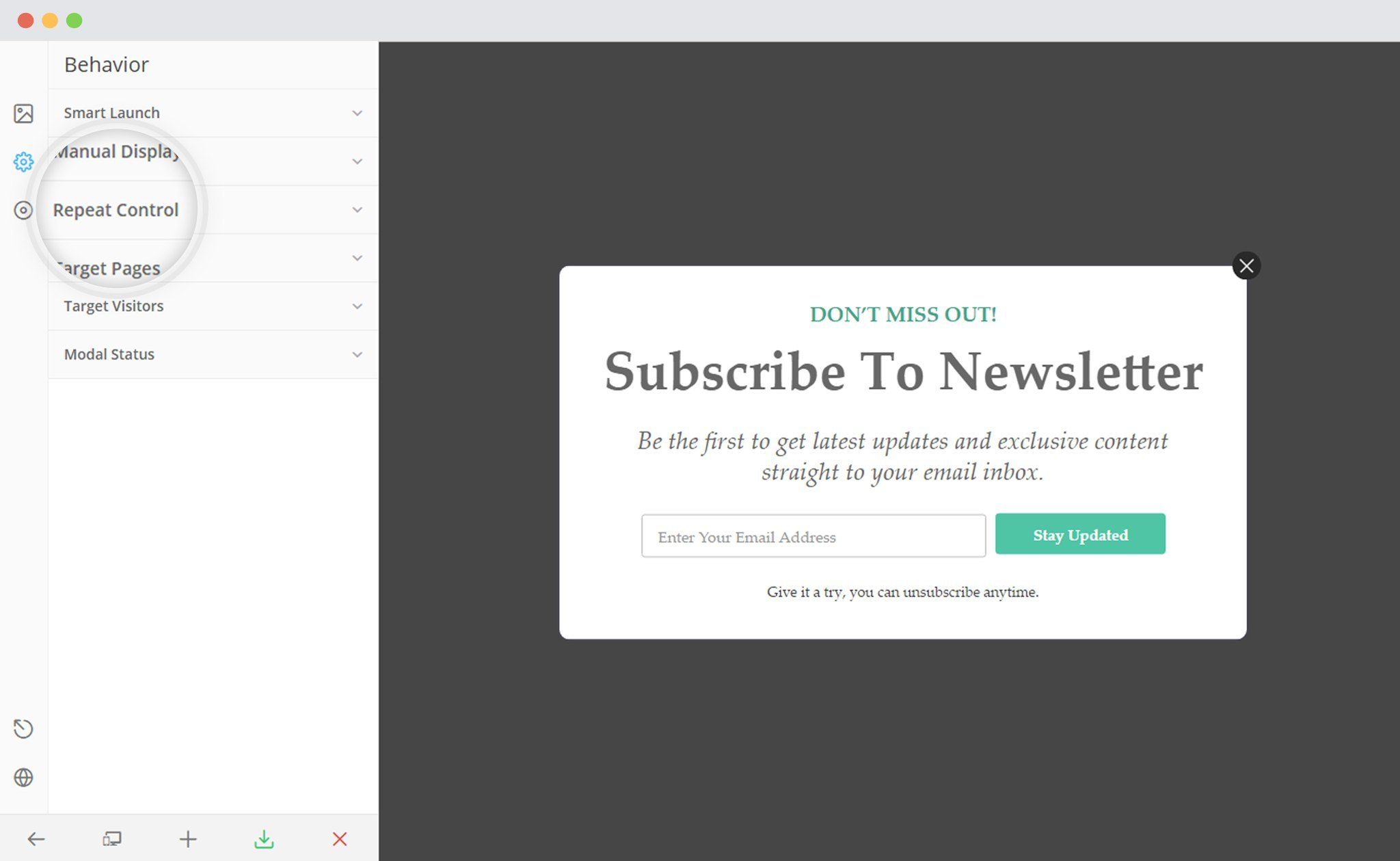 3. Enable Cookies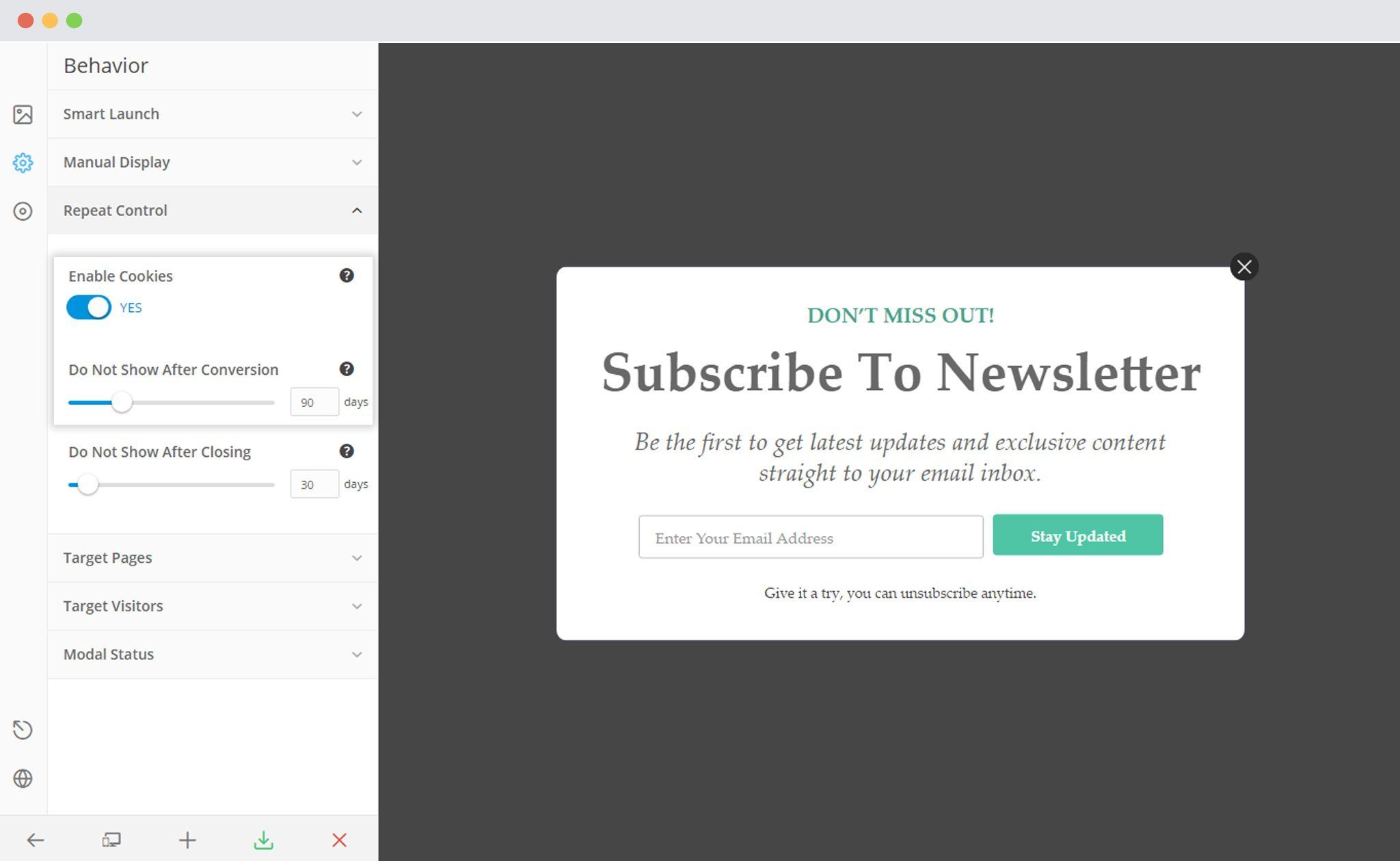 Set the number of days you wish to hide the module for.
Note: The maximum days you can hide the module is 365 days