ConvertPlus allows you to create a variety of module styles to attract users and convert them into leads.
There might be times when a user closes the popup or an opt-in form or submits his details successfully. Displaying the same opt-in form when a user has already submitted it is not a good practice. Users often dislike seeing popups after they have closed it once.
You can handle this well in ConvertPlus.
ConvertPlus lets you decide whether you wish to enable cookies. When enabled, you can hide the module from users who have closed the module and/or those who have submitted it successfully.
Note: The maximum number of days you can hide a module using ConvertPlus is 365
To know more about Cookies in ConvertPlus, take a look at the following steps:
1. Open the module in the Editor. Click on Behavior.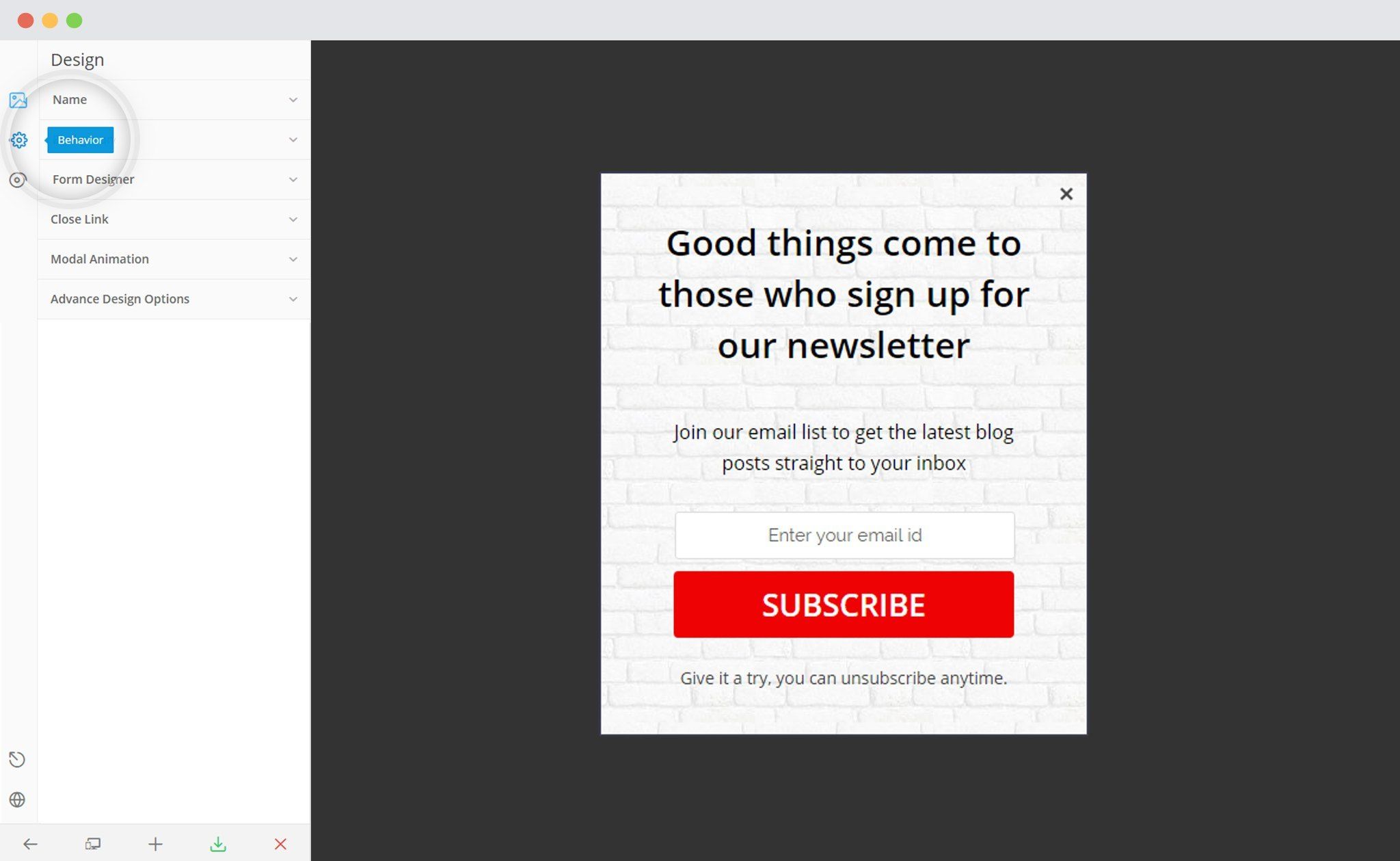 2. Click on Repeat Control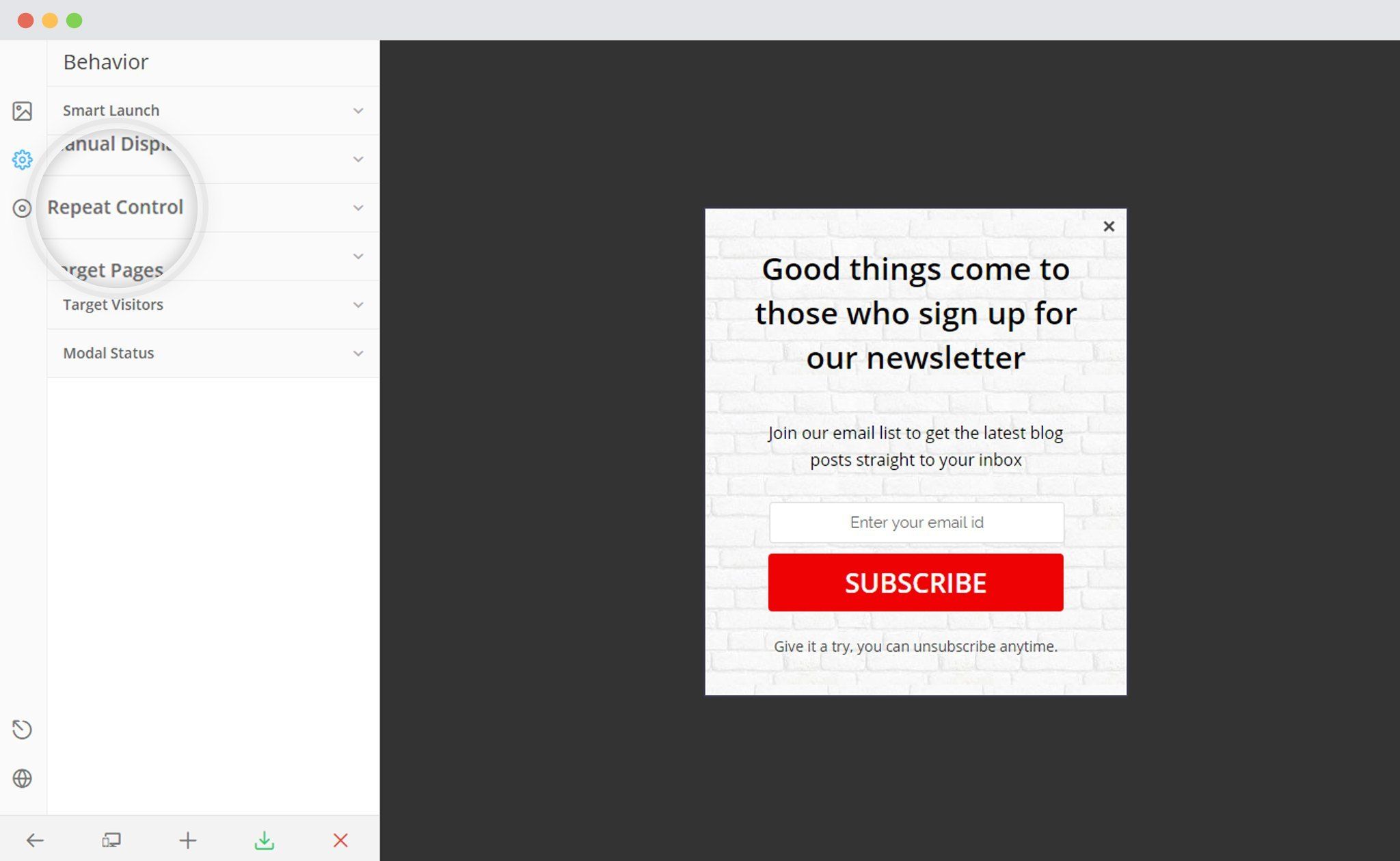 3. Enable Cookies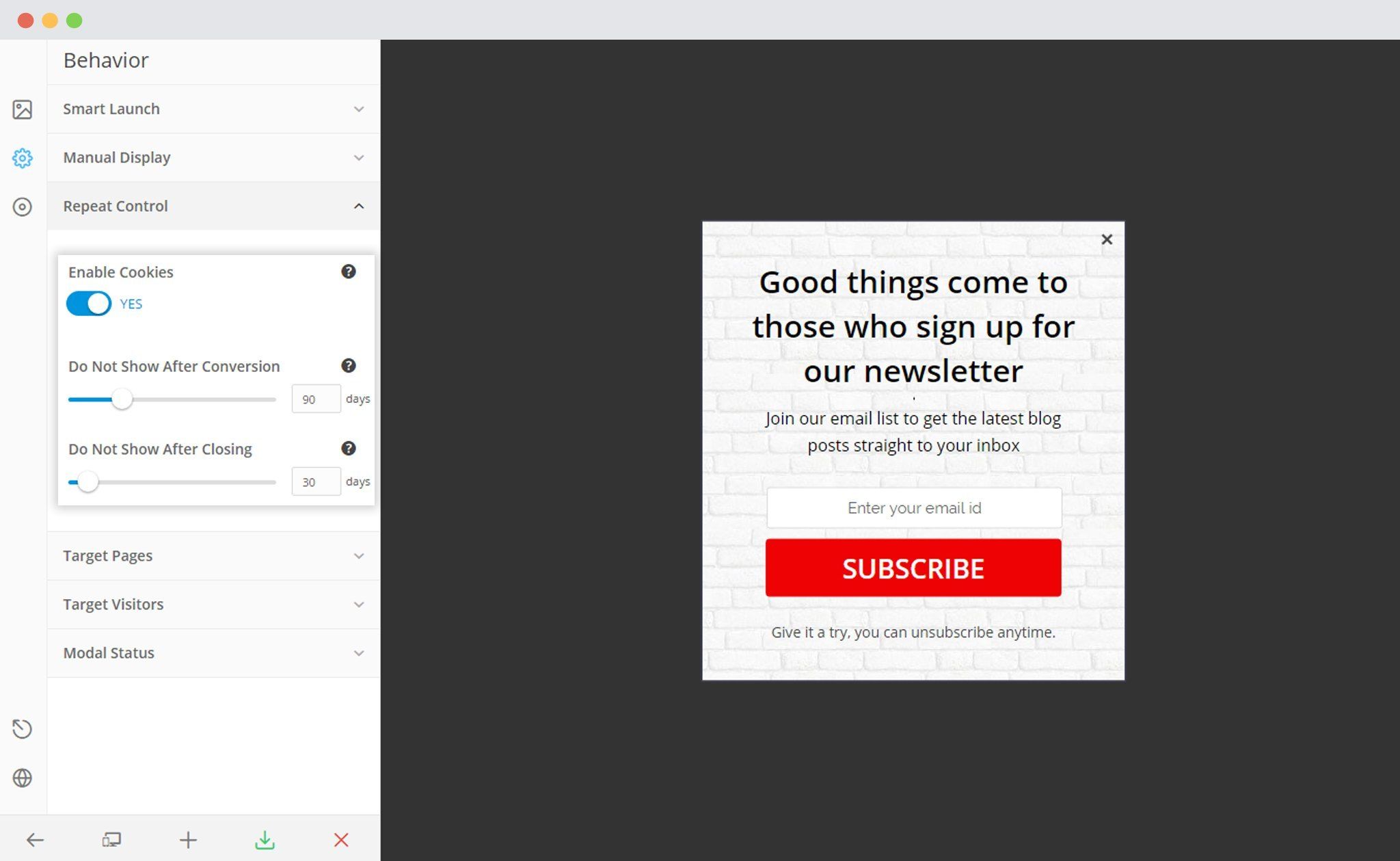 You can then set the number of days you wish to hide the module after successful conversion and/or after a user has closed the module.