A Campaign can be defined as a simple table or a list that you choose to save your leads to. You can have a number of campaigns at the same time. Your campaigns can be named according to the purpose you are creating them for.
For eg: A campaign can be created solely for the purpose of storing and managing newsletter subscribers, while another can store and manage the data of those who have opted for a limited time offer and so on.
ConvertPlus comes with an inbuilt lead capture tool, called Connects. Connects lets you create many such campaigns and store and manage leads within them.
First is the default campaign that gets created immediately after you install ConvertPlus. All your leads captured through various forms will be stored under First until you create and select another Campaign.
Connects allows you to store leads within it and also integrate with third party mailers like MailChimp, AWeber, MyEmma, HubSpot and many more. In order to know how you can integrate ConvertPlus with your favorite mailer, you can refer to the articles.
If you do not wish to integrate ConvertPlus with any third party mailer, you can simply Enter a Campaign name and Create a campaign without selecting a mailer from the drop down menu.
---
In order to select a particular Campaign for a specific opt-in form, open the form in the editor.
In the editor, click on Submissions and select the appropriate campaign from the drop down menu.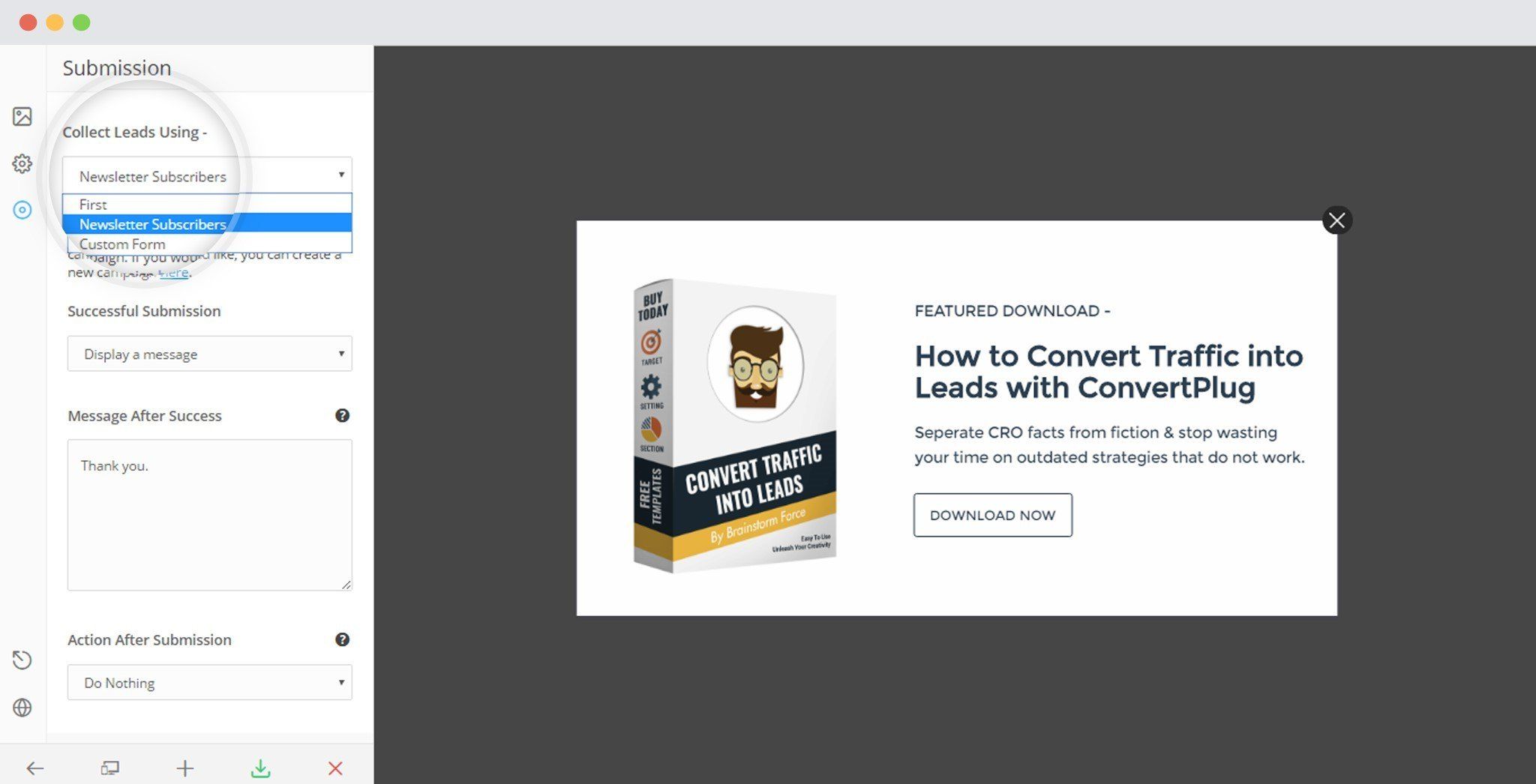 Note: If you wish to use a custom form from any of the mailers or third party plugins or through mailers that are not integrated, you can use the custom form to do so.