Taking into account the need for multiple form fields in modules, flexi-style and social media modules, additional triggers, a better analytics experience and a few minor formatting ideas, we present to you the latest Version 2.0.0 of ConvertPlus.
A few highlights in this version:
– New: Introduced unlimited input field support for all forms & styles
– New: Introduced Flexi style for Modal, now create unlimited modal structures from one style
– New: Introduced Social Media style for Modal
– New: Introduced Referral Detection trigger in Target Visitors setting
– New: Introduced Clear Analytics functionality for all styles
– Improvement: Provided height option for Blank style modal
Multiple Input Field Support
Webmasters might want to capture lot more data than just the name and the email address of a user. The recently added Form Builder feature in ConvertPlus, lets you add custom fields and synchronize them with the fields in third party mailers.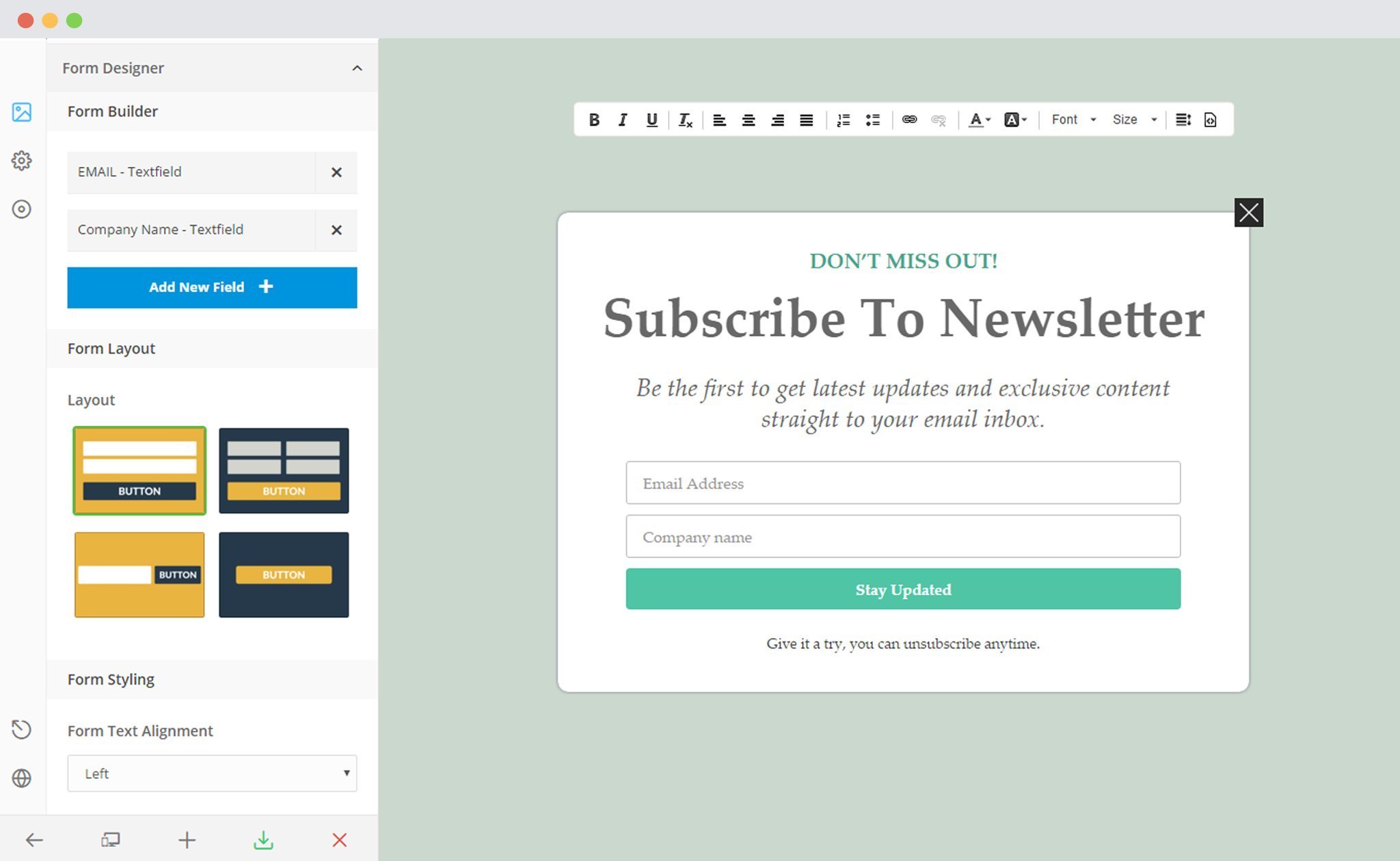 Flexi style for Modal pop-ups
Flexibility in design is something we love to enhance. With the freedom to customize almost every element on a module, we now have the Flexi style. As the name suggests, this feature makes creating a designing forms even more easy and interesting.
With tabs such as the Modal layout, the Form Designer and the Form Separator, you are free to add your own personal touch to every modal you display.
Change the layout of your Modal, and customize the way your forms, text and images will be displayed on it.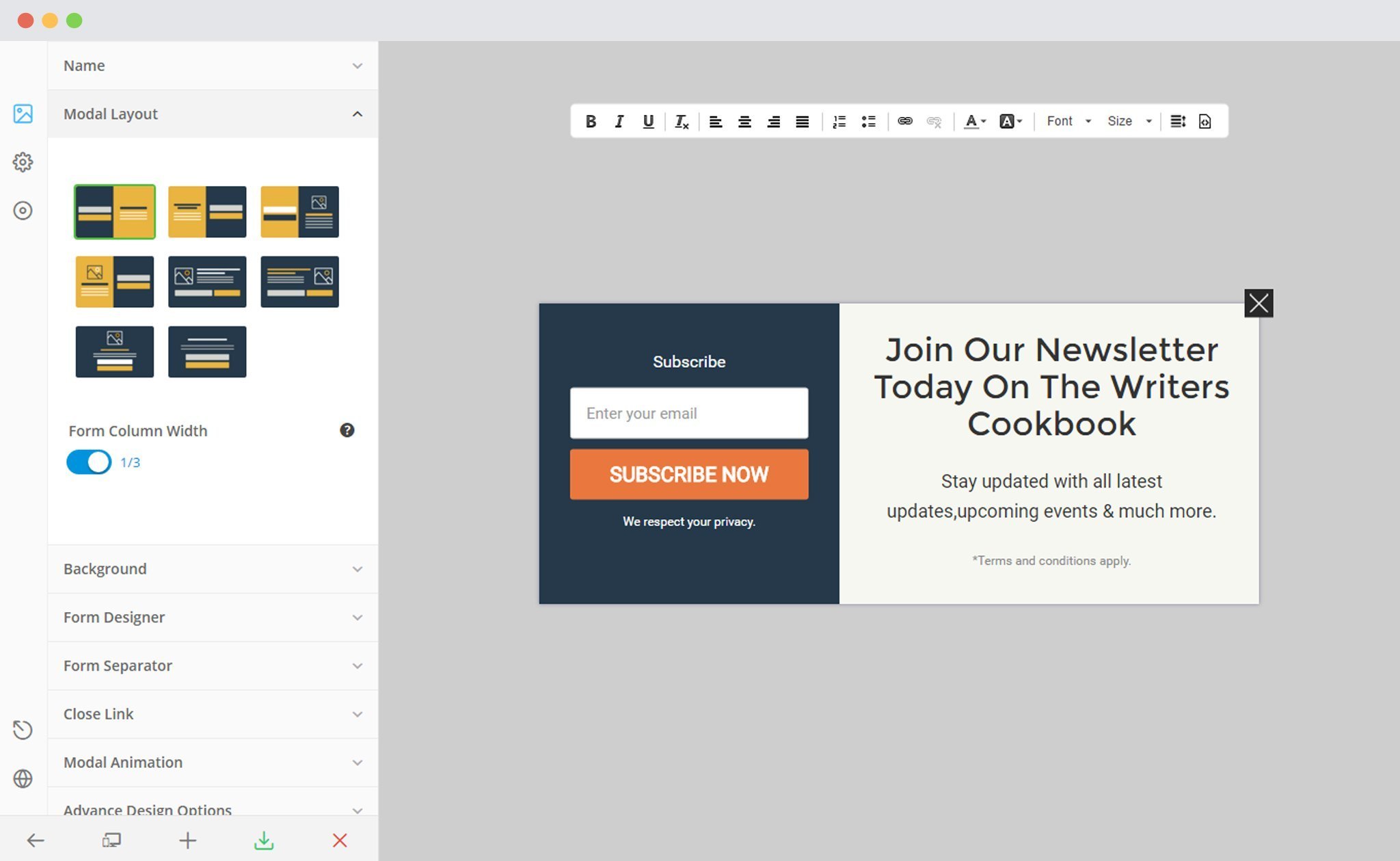 Design the Form within your Modal. This includes the Form Builder and the Form Styling and the Form layout options.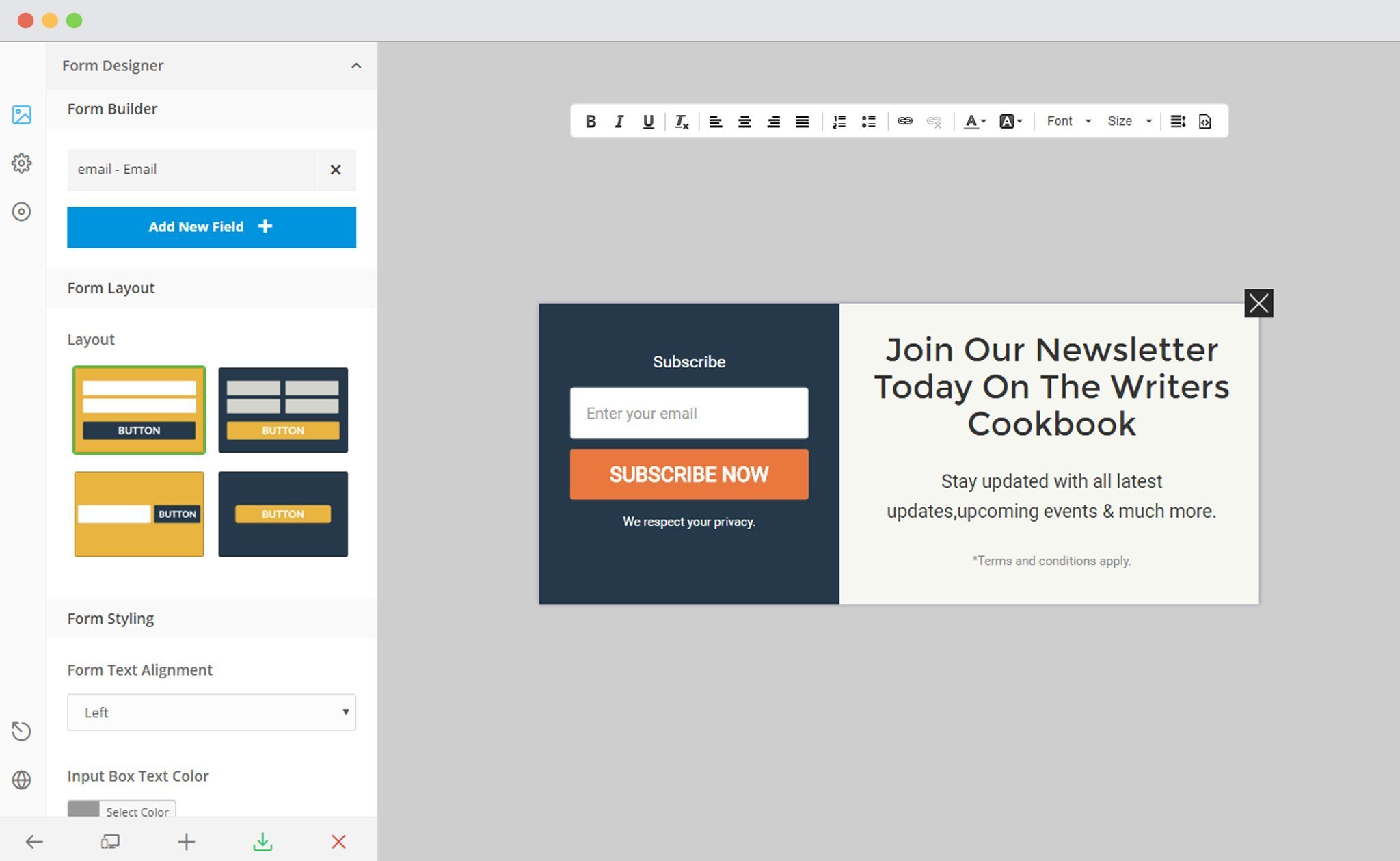 With a well arranged Modal and a well-designed form, you can now use the Form Separator to make the modal look good.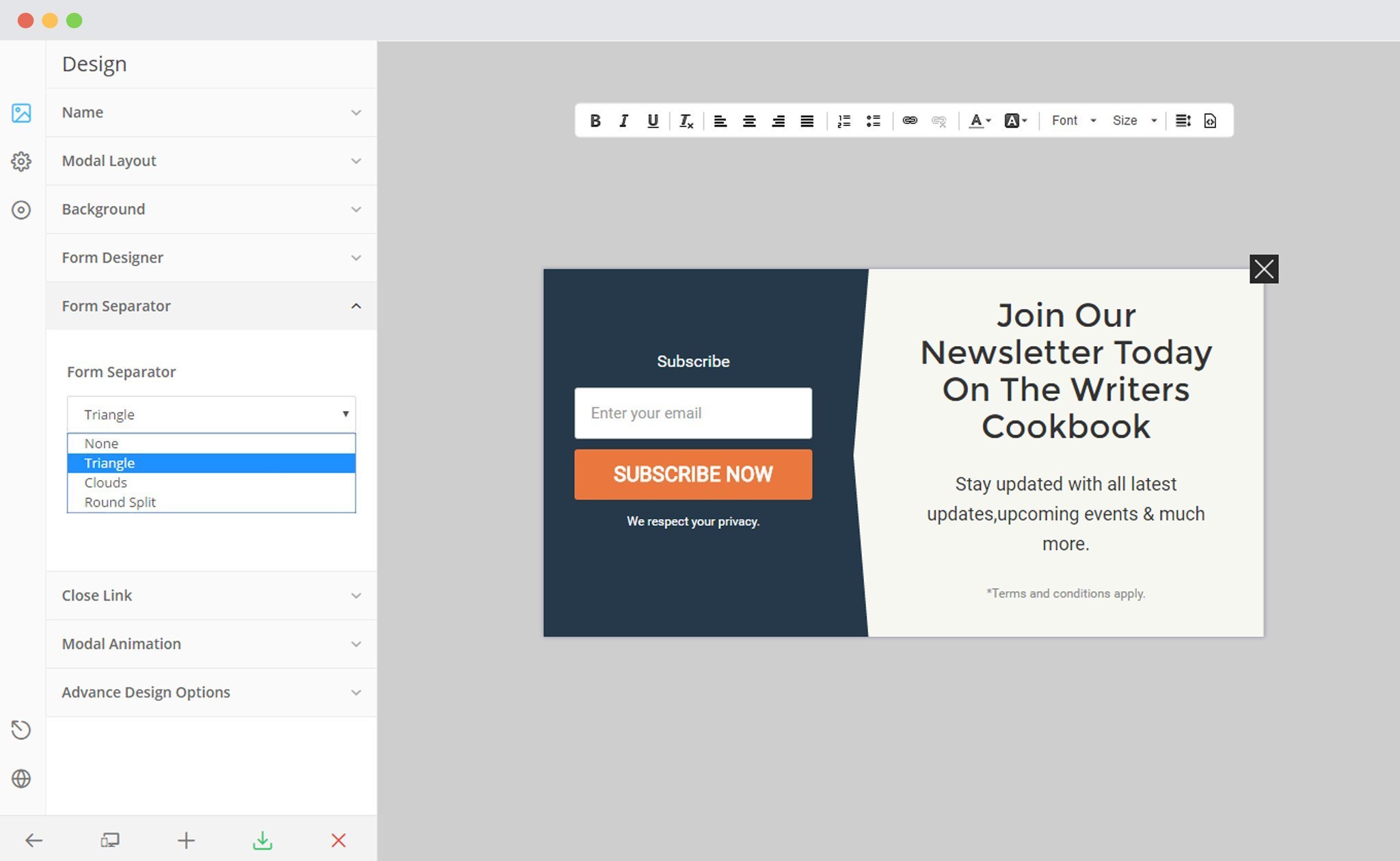 Social Media Style for a Modal Popup
Wish to increase your social followers through ConvertPlus? Version 2.0.0 has introduced a Social Media Style Template for Modal Popups.
Use this to display all the Social Networks you are present on.
The newly introduced Social Networks tab allows you to include a few essential configurations, set layouts, and customize the styling along with a few advanced settings.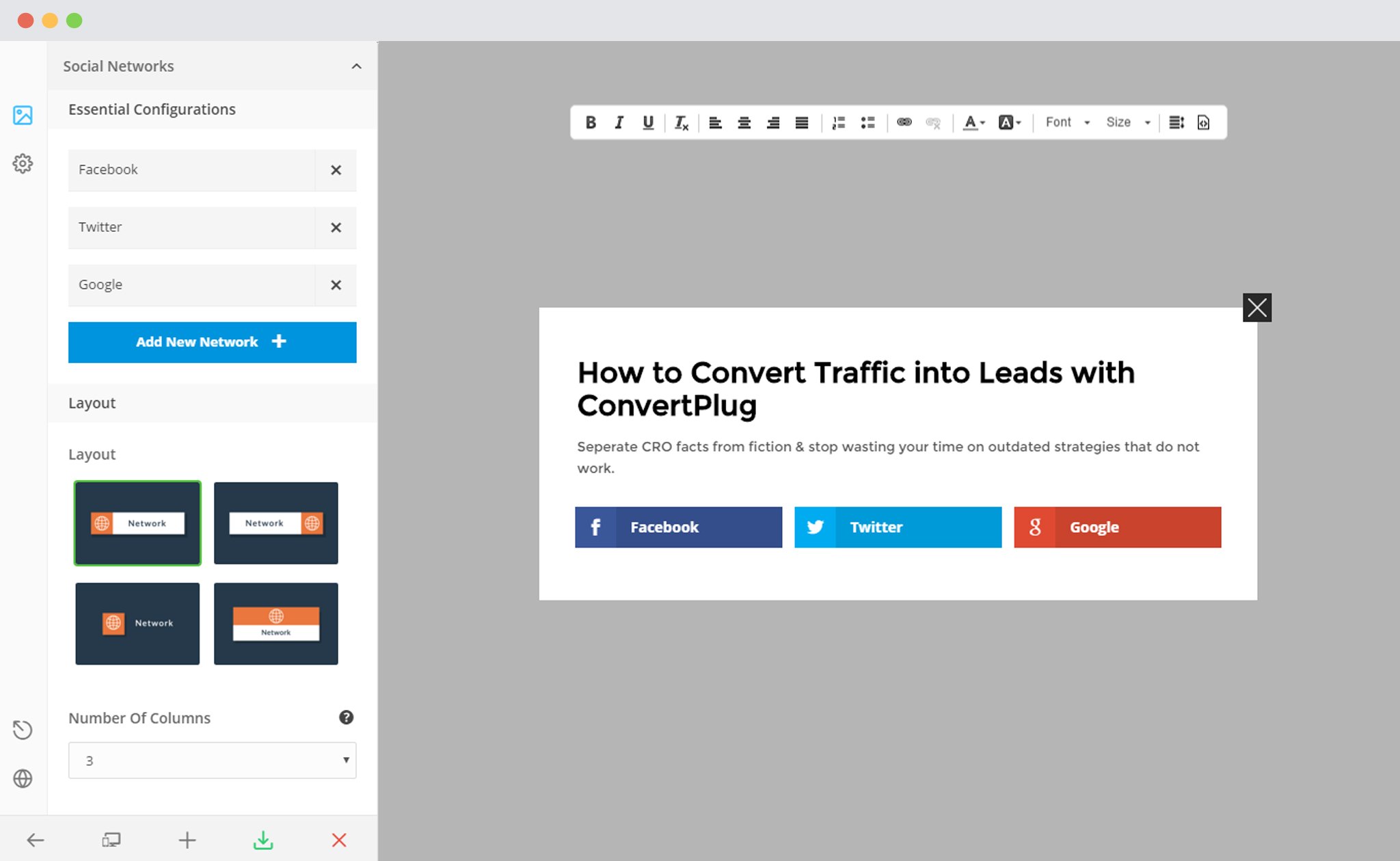 The Referral Detection trigger
Targeting users on basis of the referring domain they have come from is no longer a pain. The Referral Detection trigger lets you identify the domain a user has come from and display a customized module that increases the chance of conversion.
Enter the domain name in the text box below and you are all set to target all the visitors that come from the website/websites mentioned there.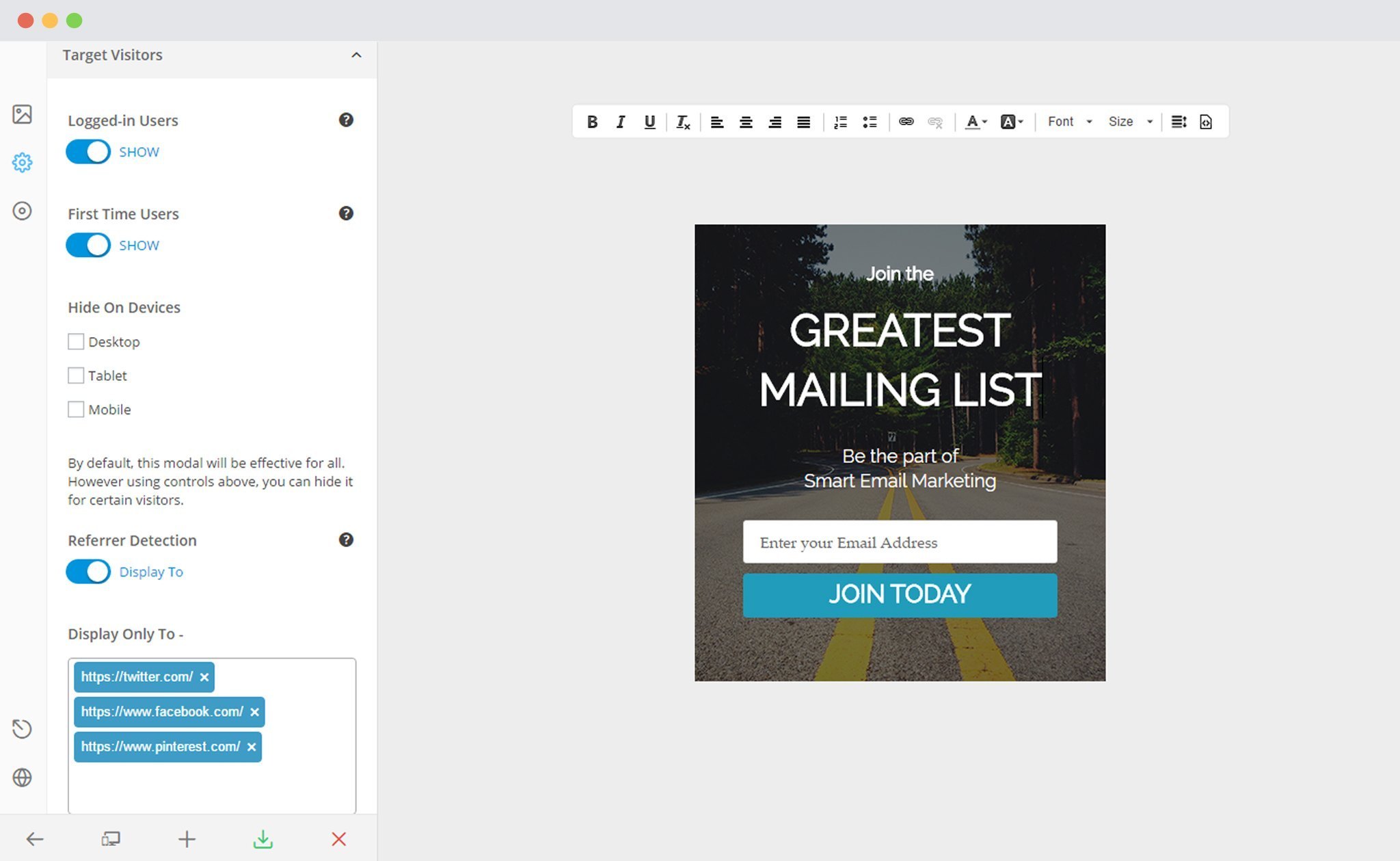 Reset Analytics functionality for all styles
Wish to delete the old analytics data? In Version 2.0.0, ConvertPlus lets you reset the analytics for a particular style.
You can do so by clicking on the "Reset Analytics" button as seen below.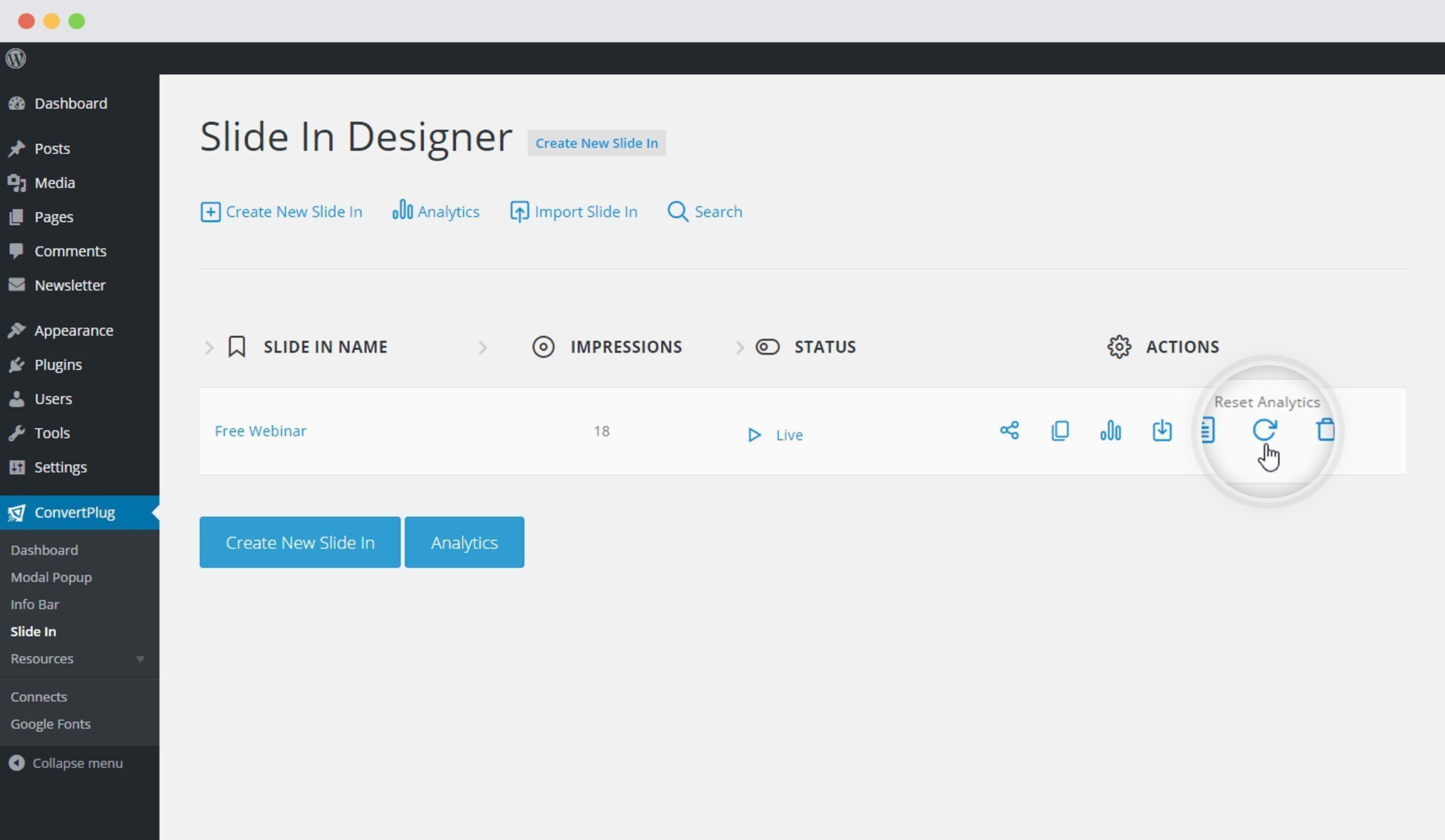 Height option for Blank style modal
The Blank style modal has been a boon for many. It allows you to create and design attractive modals using custom code or short code.
In this version, we have added the height option in the Design tab of the Modal. You no longer need to write a code to set the height. You can simply do it through the Real Time Live Editor.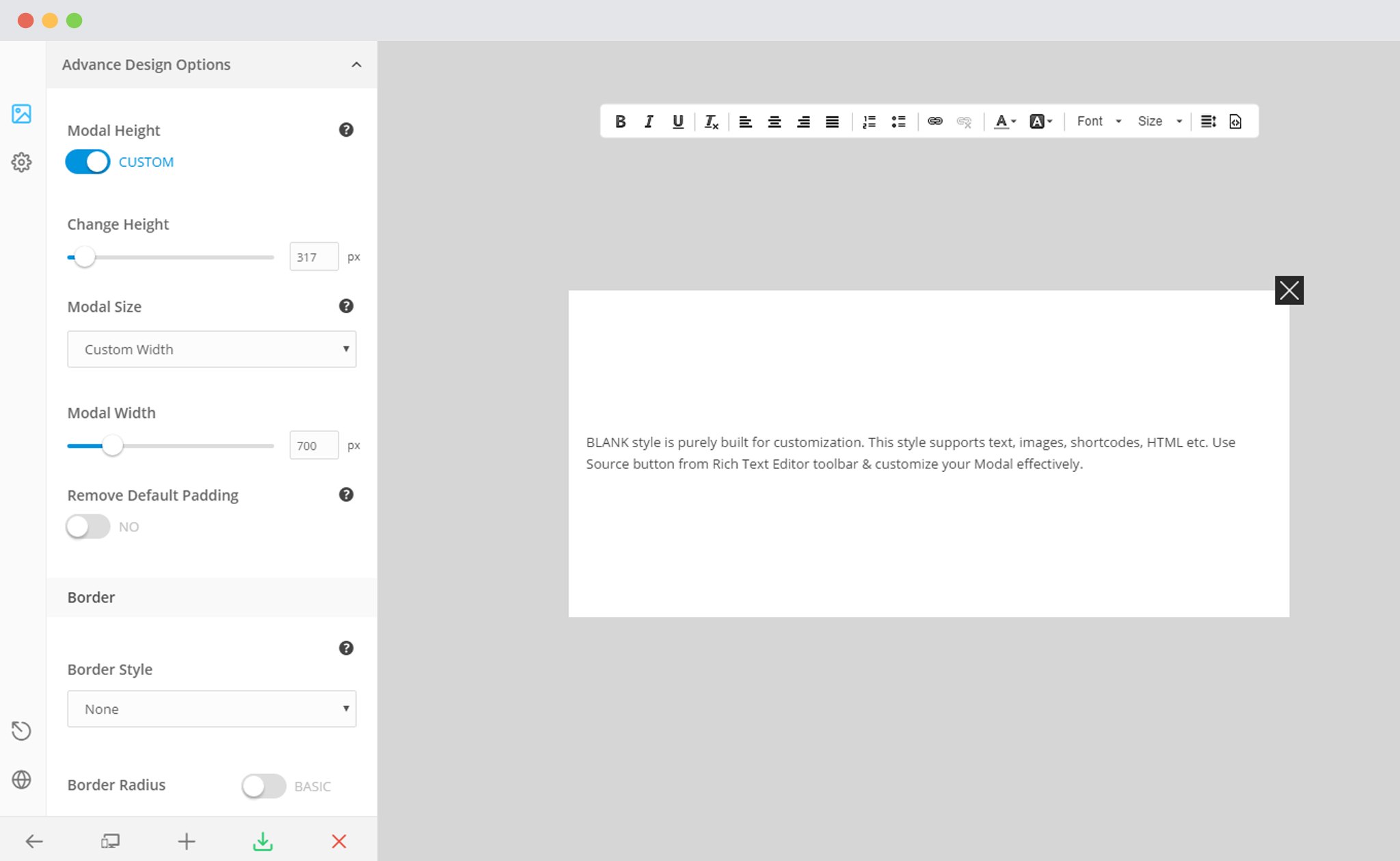 ---
Message from the Team:
While implementing these new functionalities, we made sure that our existing clients do not lose the data they might have captured until now. We have been successful to maintain their existing data at the back-end & front-end as well.
There might be chances that you may lose placeholder alignment and face some spacing issues with the submit button. You can easily work on these by editing the style's settings. Now you can easily control your complete form appearance.
If you've installed any addons, be sure to update them to the latest version.
If you are facing any issues with data sync with the third party mailers, do not hesitate to contact our support team.
We have worked hard to present this cool feature to our customers. Hope you love this too!