Hello!
I am back with an update that has features most of you were looking out for.
Are you among those who requested an Instagram integration in social styles? Yes, we've introduced it with many more improvements and fixes in Convert Plus version 3.2.1.
Let us take a quick look at the highlights of the update.
Use Instagram on Social Styles
Yes, this took time! But, better late than never! Our developers worked closely with the Instagram team to get this working for you. You can now use Instagram in your Convert Plus social styles.

Custom Field for IP Address and Time
Many users wanted to track the IP address of users who submit a form successfully. This wasn't possible until the previous version. But, now, you can add a custom field (hidden field) and name it IP, ip or ip_address. This will track the users IP address. You can then transfer this in a custom field of your mailer too.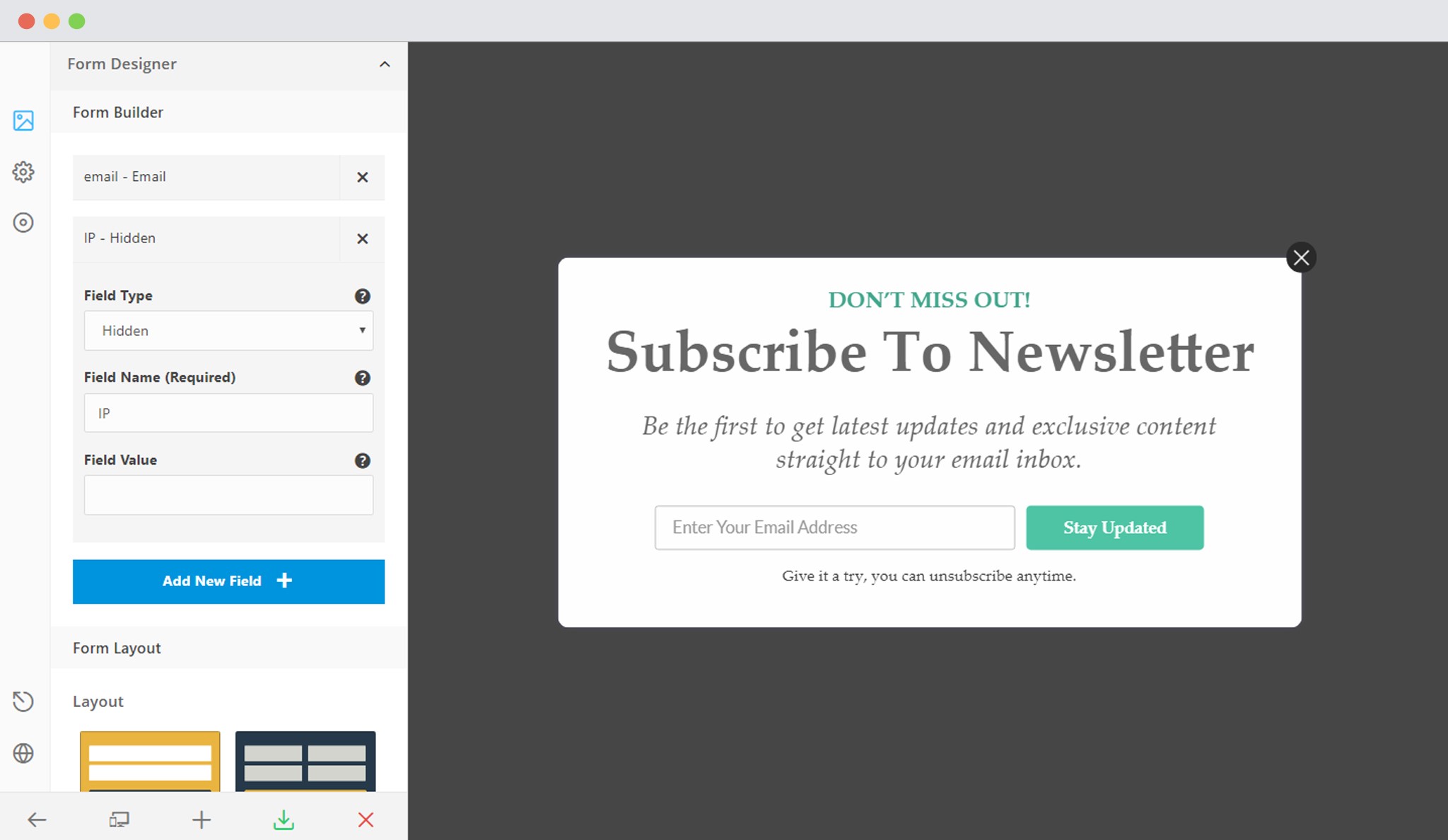 Similarly, if you wish to track the time a user has submitted the form, you can do so by adding a custom field (hidden field) and name it "time".
Set User Role for Subscriber
Convert Plus version 3.2.1 lets you assign a user role to users when they subscribe through the form. You can select the user role you wish to give them when they submit a particular form successfully.
These are just a couple of features. For a details about this update, you can take a look at the changelog.
You should have already received an update notification in your WordPress backend. If not, please make sure you have activated your Convert Plus license.
In the Closing!
This is not all! We make sure that most of our user requirements are met. Therefore, we align all of them as per requests and prioritise them with a few other improvements and fixes. Just like these, the upcoming updates will fulfill some more requests too.
Have suggestions and ideas for us to work on, please feel free to post them in the comments below or you can write to us for further technical help.