Convert Plus seamlessly integrates with ActiveCampaign. To set up the basic integration process, you can refer to the article here.
With this integration, you can collect leads using Convert Plus modules, and save and manage them in ActiveCampaign lists.
But, what if you wish to use tags within a list of ActiveCampaign?
You can do this too! You can add tags in your ActiveCampaign account that are fetched and listed in the Connects interface at the time of integration. But, if you don't have tags in your ActiveCampaign account, you can add by using a hidden field within a Convert Plus form.
You can follow the steps below to know this can be done.
1. Create a Design a Module according to your needs.
2. Open it in the Editor and click on Form Designer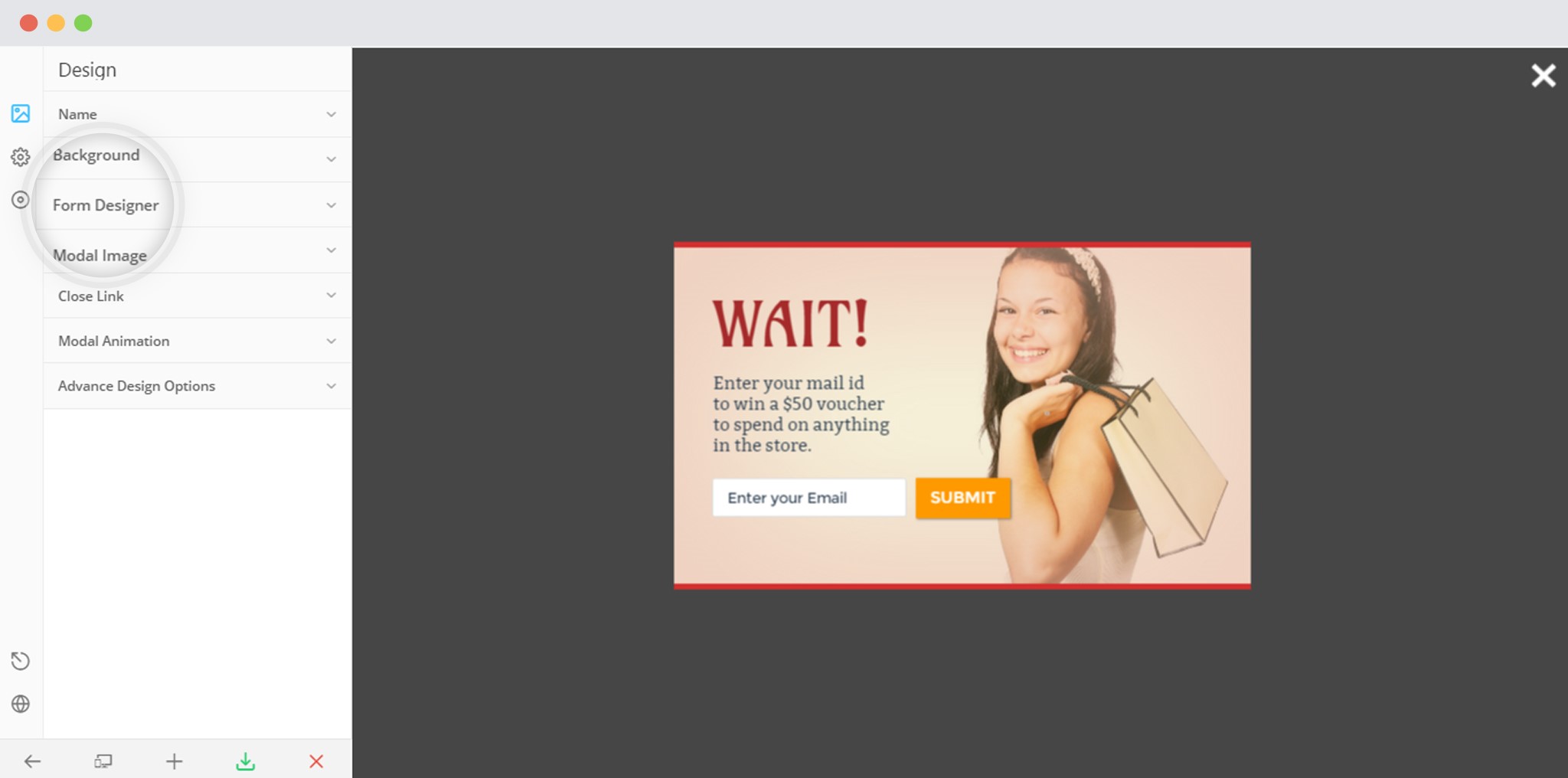 3. Add a New Field in the form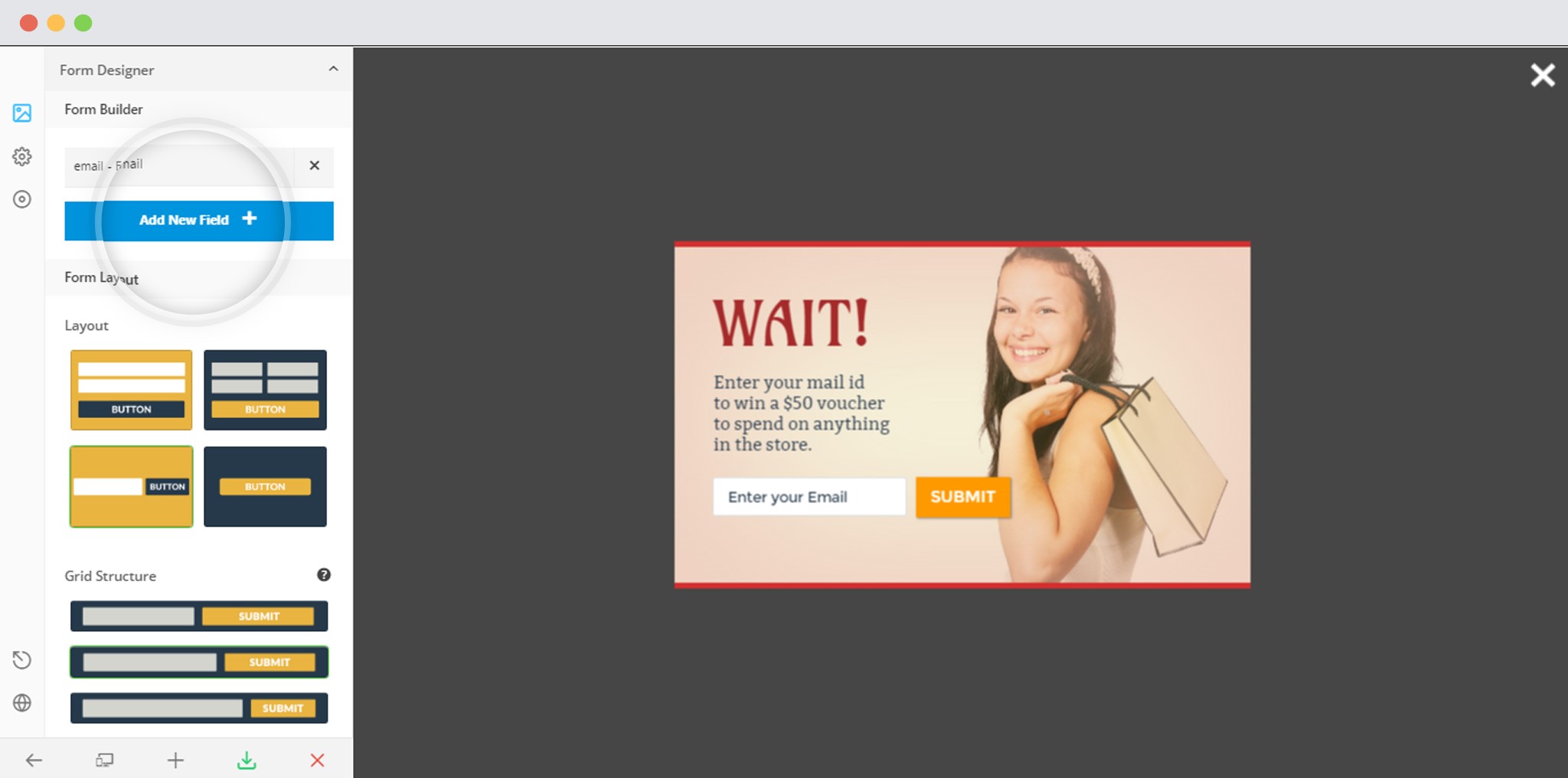 4. Name the field and add the value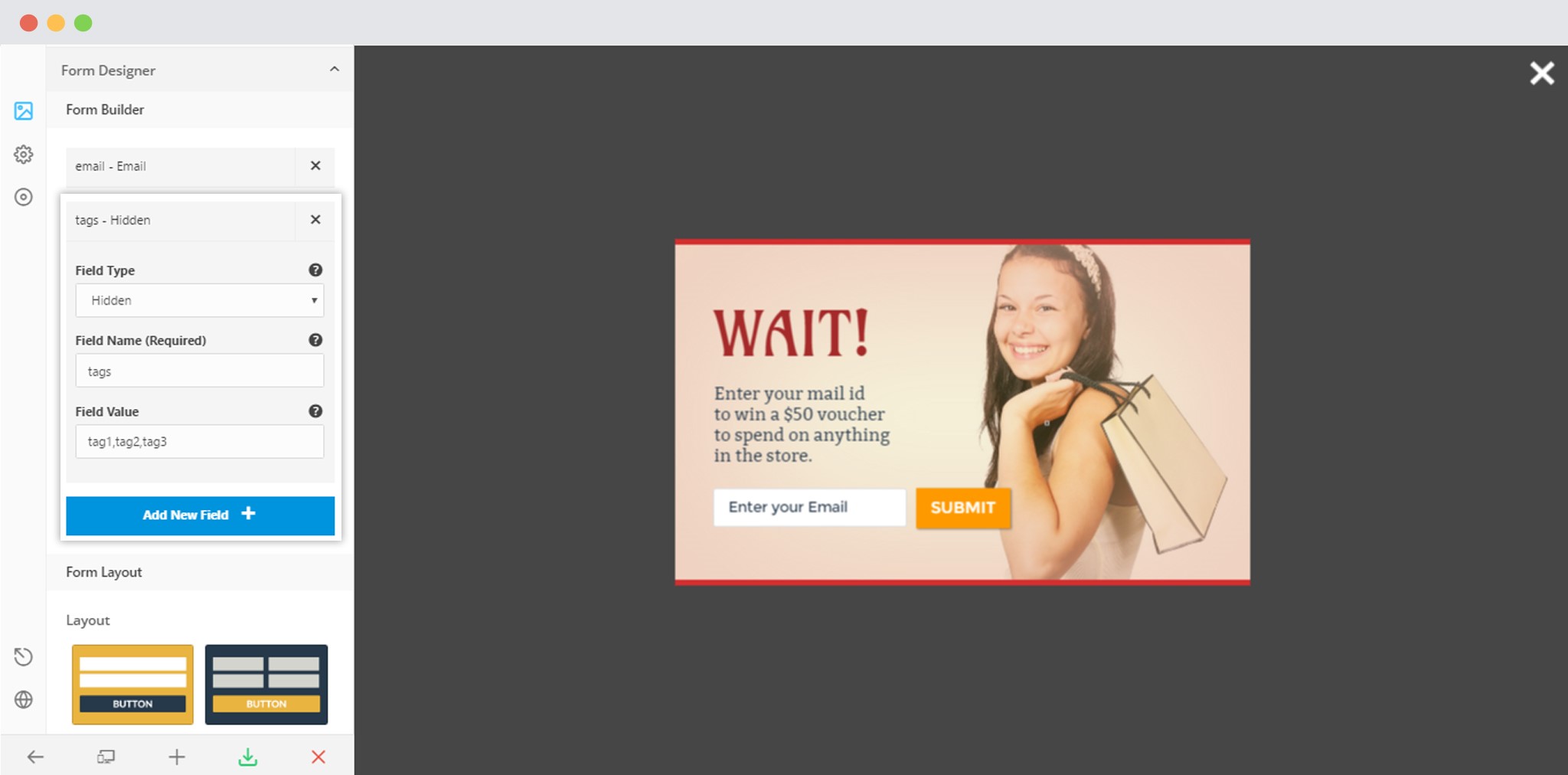 As shown in the image above,
Field Type: Hidden
Field Name: tags
Field Value: (All the tags that you wish to add separated by a comma)
Note: Make sure you have selected the right campaign to store your leads. Here is an article that will help you select a campaign.