"A user arrives on an eCommerce store, picks a few things and drops them in the cart.
He further surfs through the website, changes his mind and tries to leave the page or website on the whole.
70% of website visitors leave to never return. Can you imagine the loss this means for an online store? No one can think of losing around 70% of potential customers.
How will you hold them back?
This can be a different instance than just the Exit Intent trigger. Here, you will need to track whether the user is trying to leave your website when he has already added items in the cart.
This is made possible with Convert Plus version 3.4.0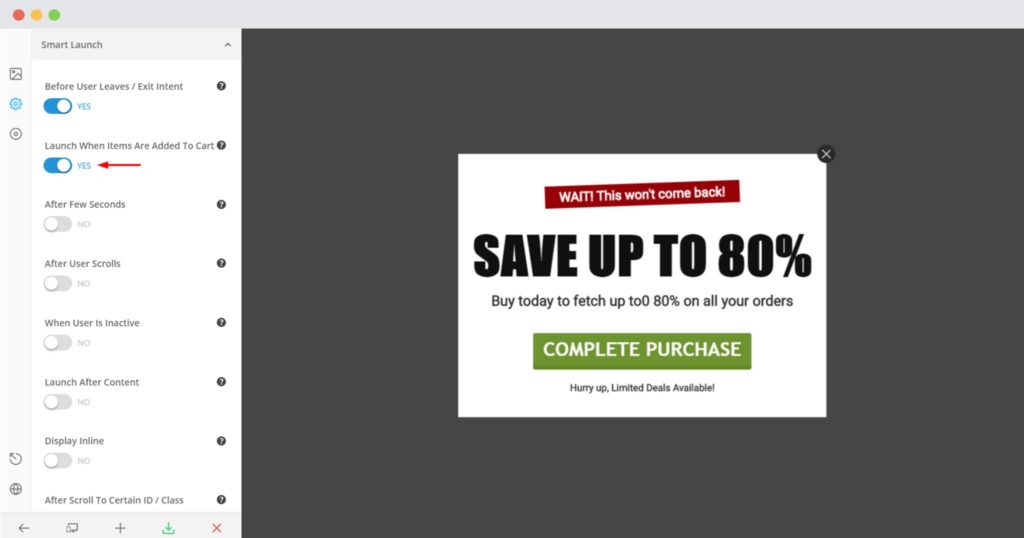 We have added a new trigger that will be seen under the Smart Launch section only when –
The exit intent trigger in Convert Plus is activated.
The Woo-commerce plugin is installed and activated on the website.
Our knowledge base article will explain you in detail about the Launch when Item Added to Cart trigger.
This update comes with a few more fixes and improvements that you can read in our changelog.
Were you waiting for this feature? You can use it right away to boost sales and avoid cart abandonment on your eCommerce stores.
Have any more ideas or suggestions for us? Please feel free to get in touch!